A couple of weeks ago I got the chance to go on a trip with some local Raleigh bloggers and experience some fun things to do in Fayetteville North Carolina!  I had never been to Fayetteville and had no idea what to expect.  Let me tell you, I was very pleasantly surprised!  When we arrived in historic Downtown Fayetteville we were greeted with the sweetest sign welcoming us and using our tour's hashtags #FayFaves and the hashtag for National Tourism Week #NTTW18.  I'm not going to lie, I felt like a mini celebrity as we were being chauffeured around in a party bus and being greeted by so many friendly business owners.  The love that everyone had for their small city was beautiful.  Many of the local business owners we met were not born in Fayetteville but lived there by choice because of their love for the city and North Carolina. As someone who was not born in North Carolina but moved here and fell in love, it was amazing to meet other people who did the same!  I was born in West Virginia and as much as I care about my home state, North Carolina is my true home and I couldn't imagine living anywhere else.  Fayetteville has been built up amazingly over the years and there are so many fun things to do in Fayetteville.  I've compiled a list of the best places to visit in Fayetteville and the best places to eat and drink in the area!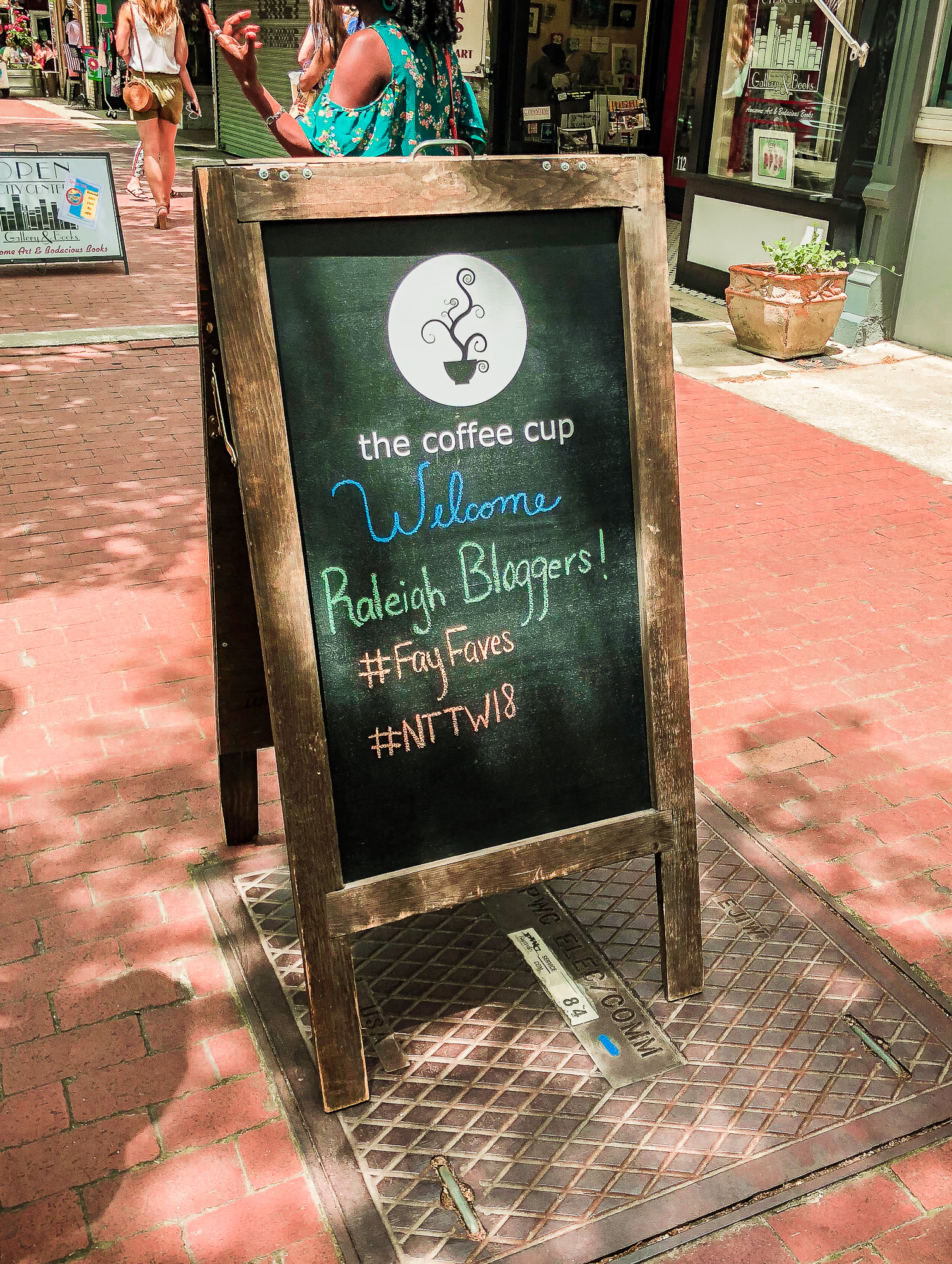 Our first stop was LeClair's General Store.  I felt right at home with the mouth watering aroma of fresh local coffee and sweet pastries.  LeClair's reminded me of my hometown, Fairmont WV.  It was small and cozy with the warmth of familiarity and I honestly didn't want to leave!  Joel and I LOVE coffee and are obsessed with cute coffee shops so I had to get him a bag of whole bean local coffee from Hatchet Coffee which is located in Boone, North Carolina.  I can't wait to take Joel to visit LeClair's and I would love to try their Wine & Yoga Nights. Hit me up of you want to attend one with me!  LeClair's is a place you must visit in Fayetteville!  We were then treated to a floral design class with Gathered.   They provided for us with the most beautiful fresh blooms and the trendiest vases to personalize our own arrangements.  The owners of Gathered were both even more beautiful than the flowers!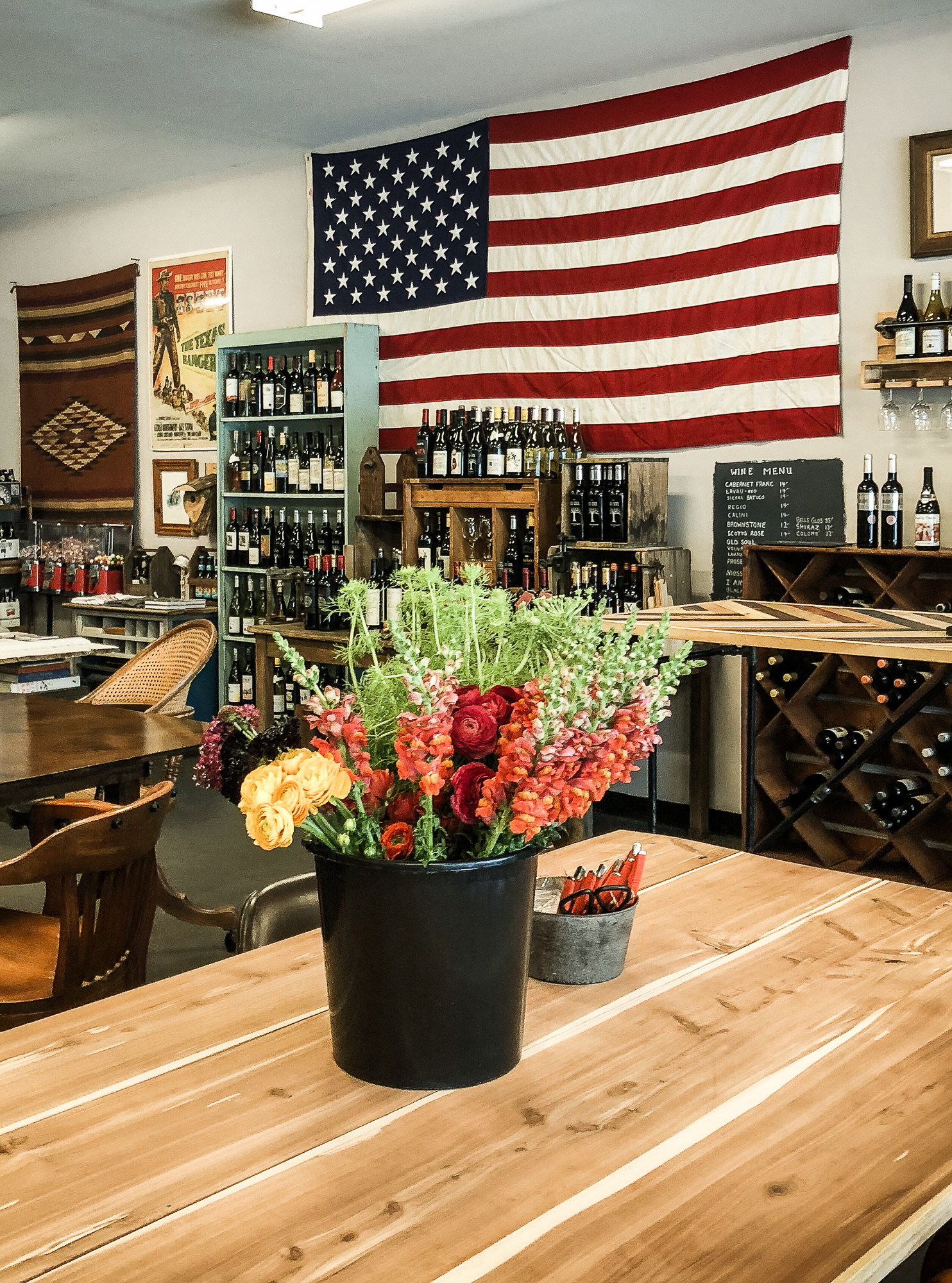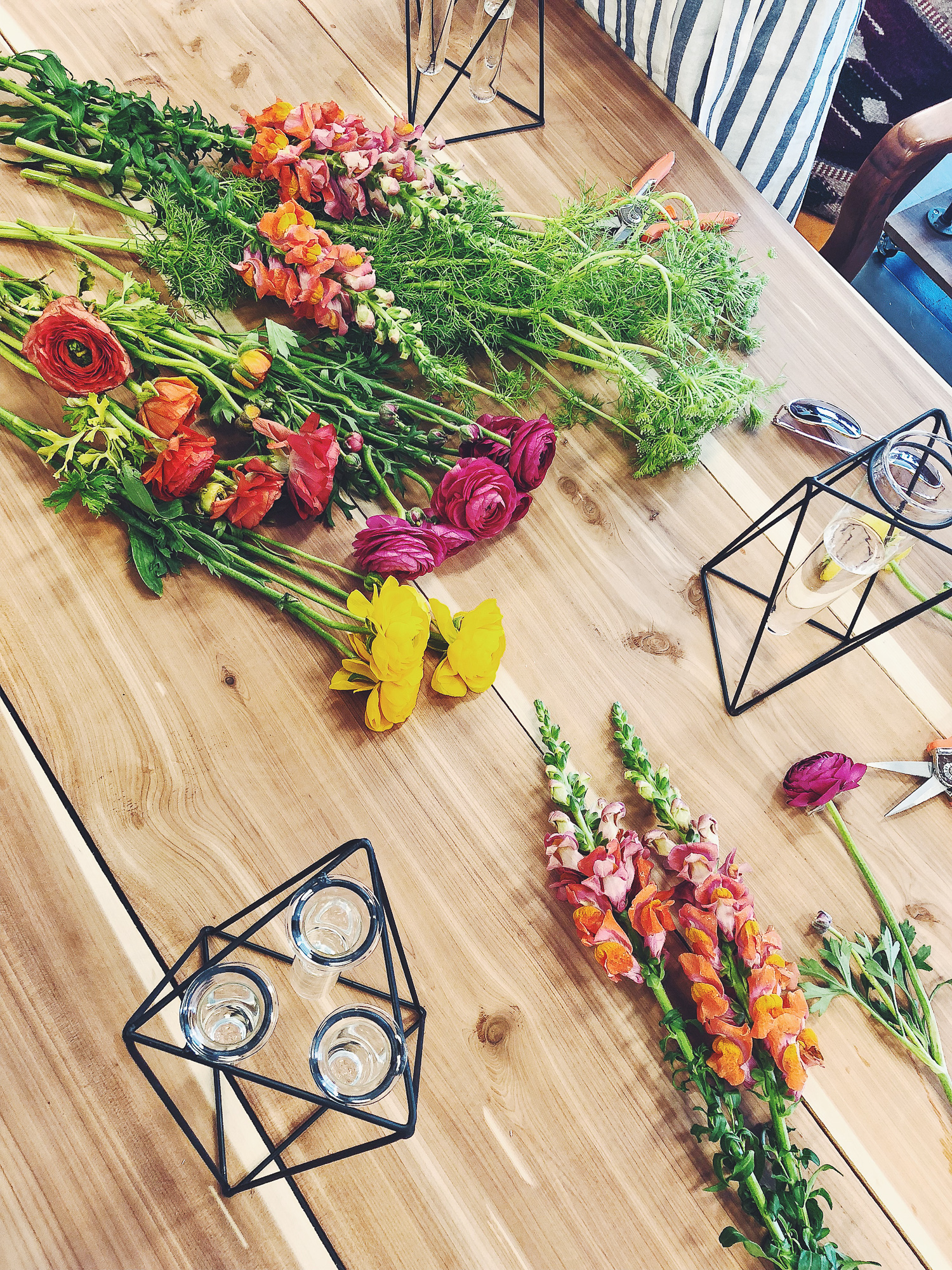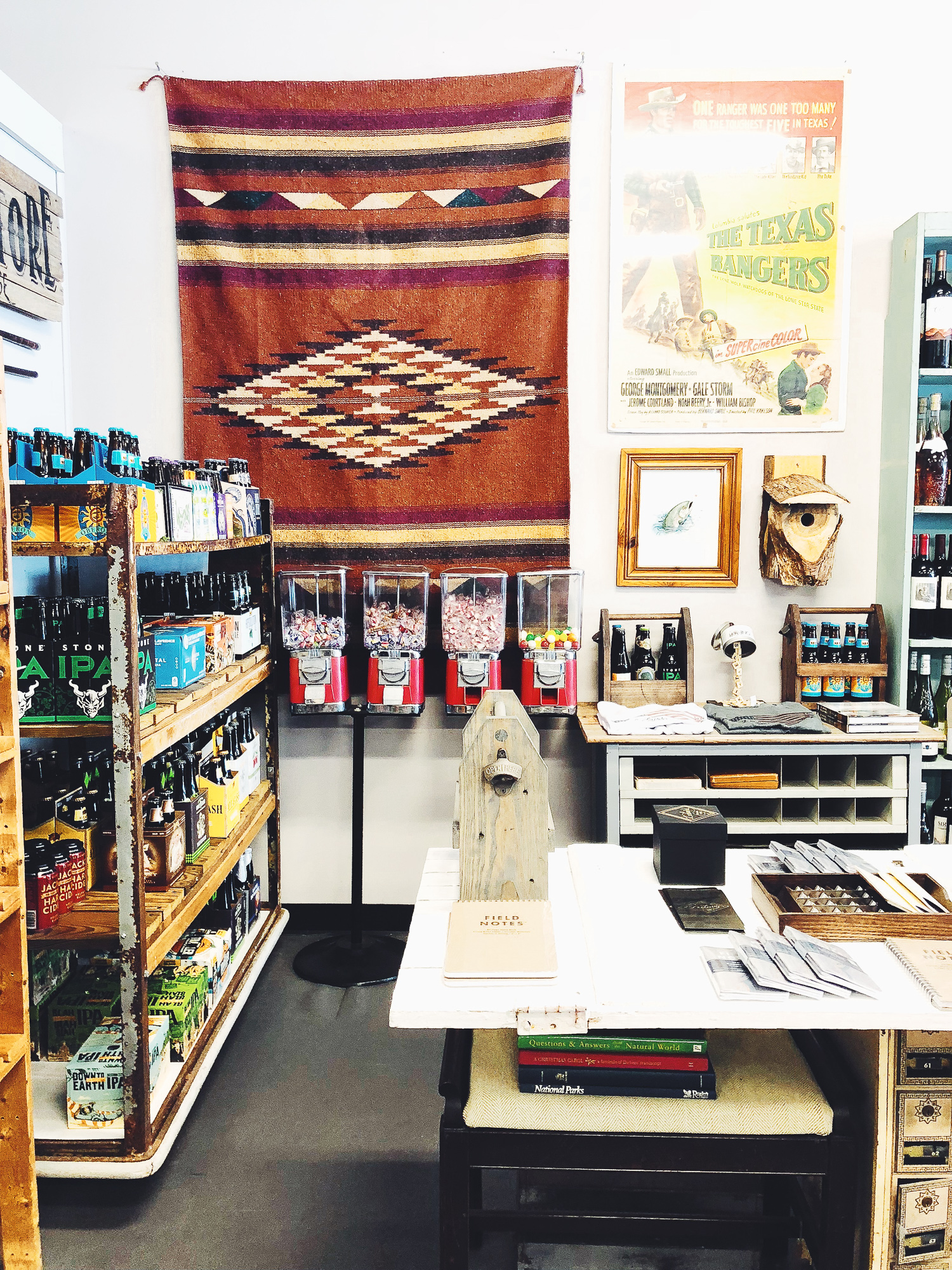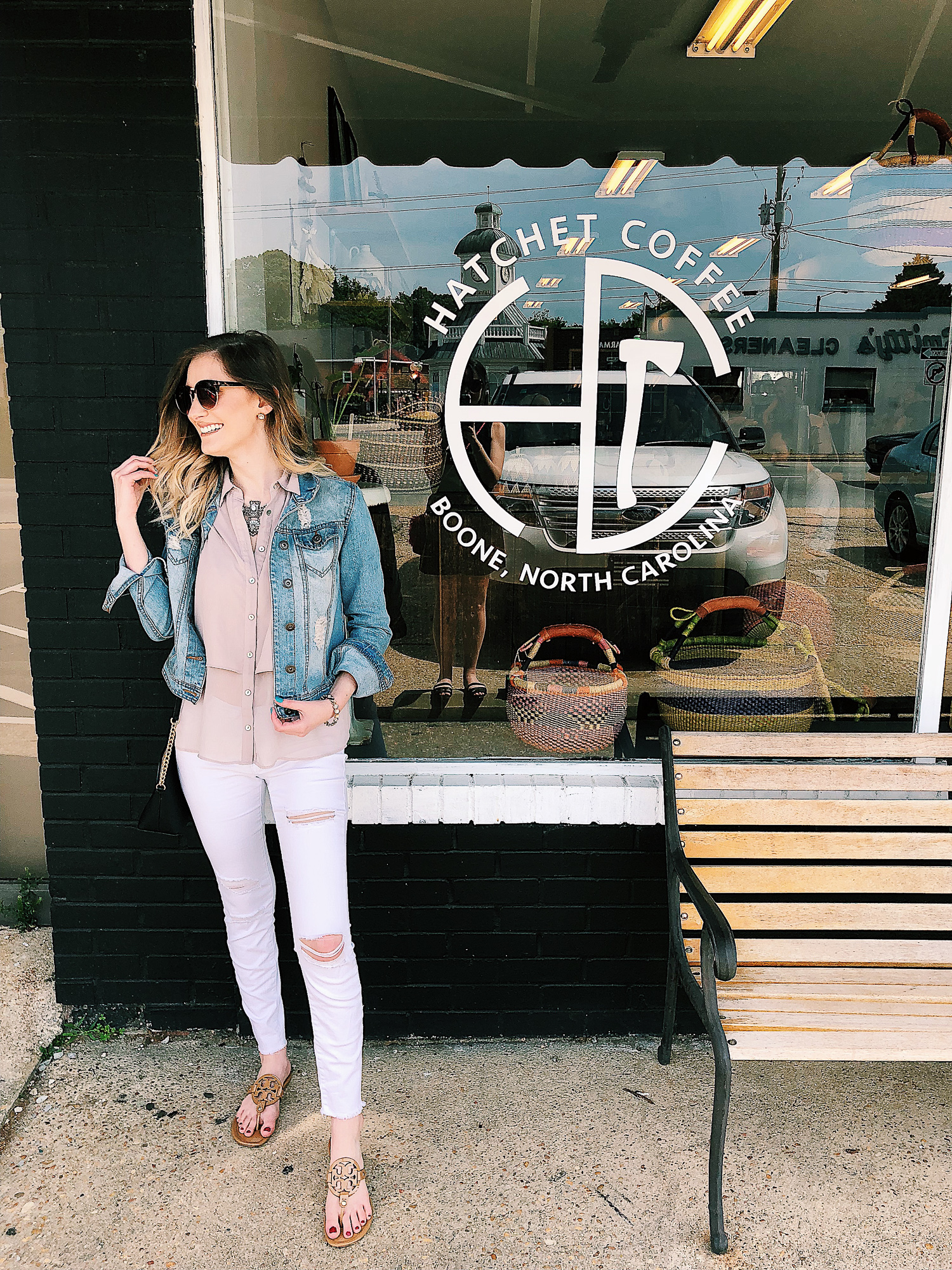 For my outfit, I decided to keep it casual and simple for fun day trip in Spring. This comfortable simple look is the best outfit to wear during the spring in North Carolina! Since It is already quite warm in NC I wore light colored clothing to keep cool.  My top is an old button up tan tank top from Forever21 and the material is a lightweight sheer chiffon, so it was very airy to help me stay cool.  I wore some stretchy white jeans that were comfortable to wear all day, (and make room for all of the food and drinks)!  Flats were a must for how much walking we did so I wore my favorite Tory Burch sandals.  They are seriously the most comfortable flip flops I have ever owned!  The have never given me blisters or anything, not even they first time I wore them.  They have also held up really well and resisted damage even though I got the patent leather material.  Tory Burch sandals are definitely worth the price!  Since we set off on our trip early in the morning I took along a denim jacket to stay warm in the morning.  To finish off my look I added a statement necklace from Sugar Fix by Baublebar to perk up my otherwise simple outfit!  This is one of my favorite things to do with fashion, wear a simple outfit and then add a couple of flashy pieces to add some excitement to my look!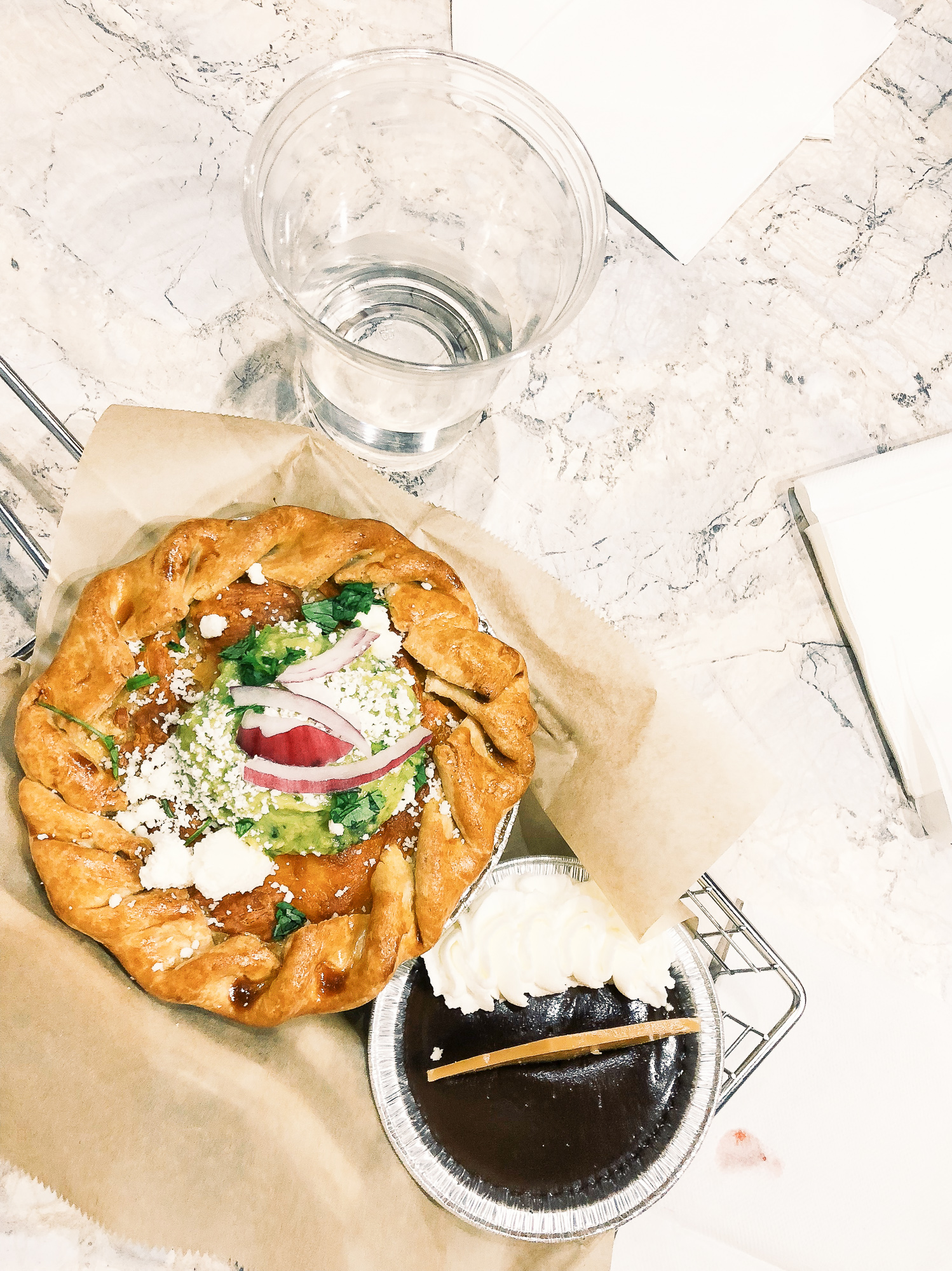 2. For lunch we stopped off at Fayetteville Pie Company.  I honestly was not thrilled about eating savory pies because the image in my mind was one of those frozen chicken pot pies I grew up on.  I was WRONG!  These pies were delicious! Don't even get me started in the sweet pie.  It was amazing.  My mouth is watering just looking at this picture and writing about it!  They have different pies available everyday and since we visited Fayetteville on Cinco De Mayo they had Mexican inspired pies.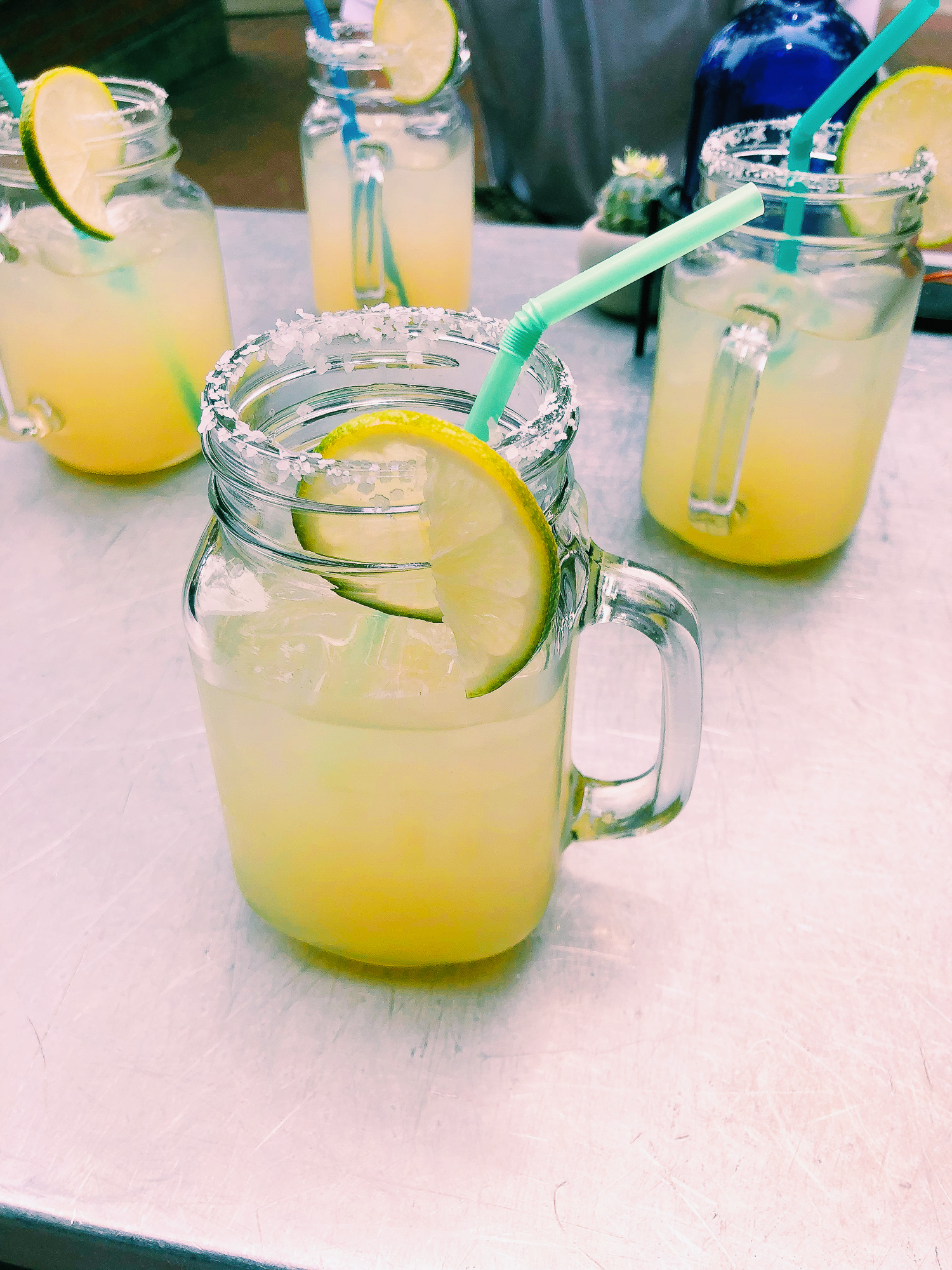 3. Our next stop was The Wine Cafe in Downtown Fayetteville for margaritas!  I was very nervous when I found out we were going to be having our drinks outside because I thought bees would be attracted to our drinks and bother us.  They must keep their outdoor seating very clean and use a good insect repellant because I did not have a single insect bother me or come near me!  The owner was the sweetest most stylish woman from Puerto Rico who was in Fayetteville by choice because she loves the area and atmosphere so much.  She also owns the coffee shop next door to The Wine Cafe #girlboss
4. We then walked to Floating Shanti to learn about flotation therapy (all I could think of was Stranger Things)! and CBD oil.  Both of which are used to help with anxiety so I would like to try both in the future!  We got to mix our own custom bath salt!  I made some for my husband and customized it to his needs using Dead Sea salt, lavender to help him with stress, and herb that I can't remember the name of to help with muscles aches, and some calming essential oils.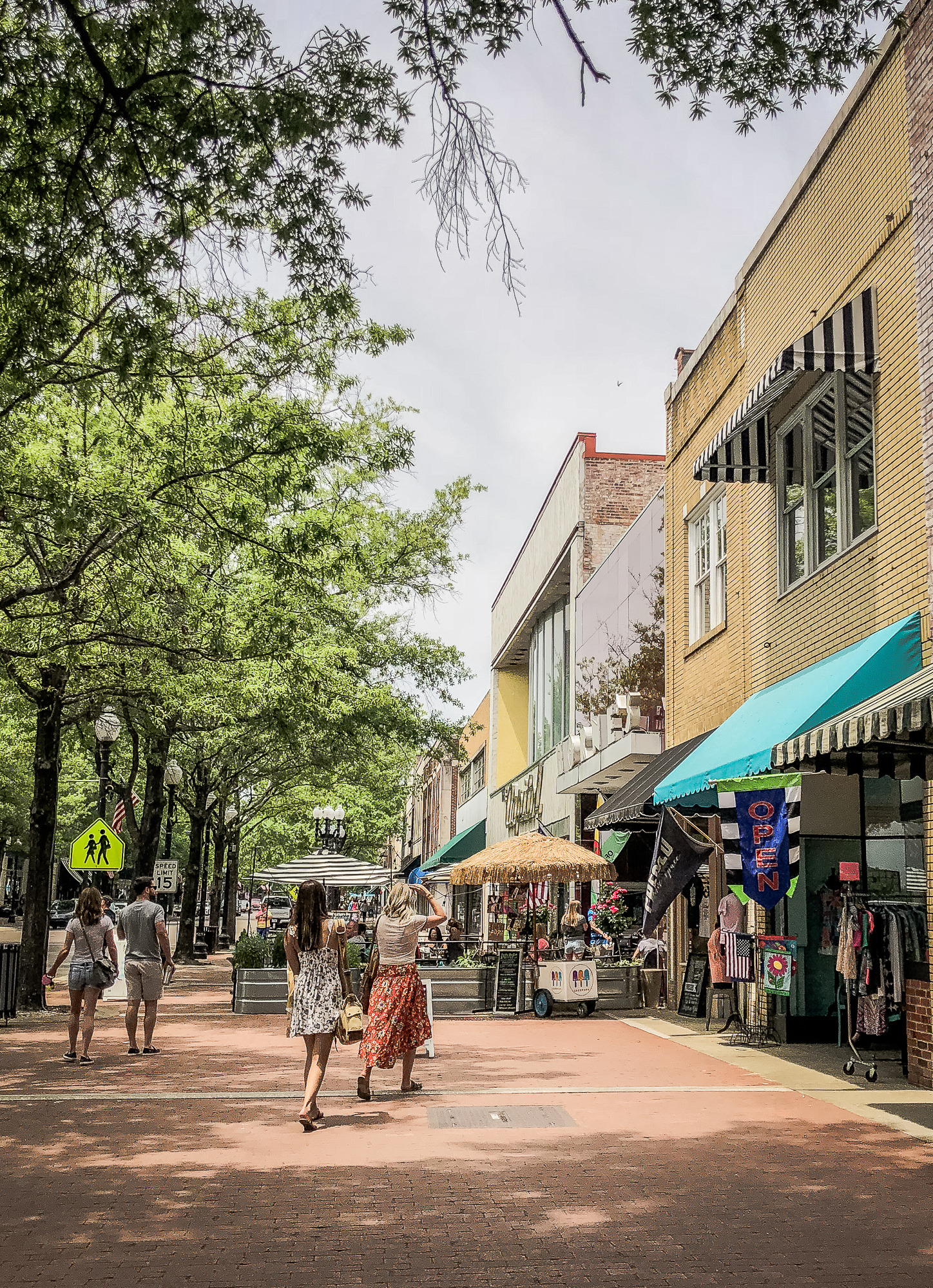 5. Last but not least, we visited Dirtbag Ales new location for beer and yoga (at the same time)!  I used to do yoga daily and was actually pretty good at it but it has been a very long time so I really enjoyed being able to do it again.  The instructor, Hayat Hakim, was the funniest and most encouraging teacher which made for a very relaxing and entertaining class.  She started doing yoga while she was in the military.  After she retired from the military she began teaching yoga in her garage and has grown into a studio, Hayat Yoga Shala, that employs multiple instructors #girlboss.  Most of the businesses we visited were women owned which was amazing to see!  Our group of bloggers was made up of all female entrepreneurs so not only was it amazing to meet each other but to meet other female business owners in North Carolina!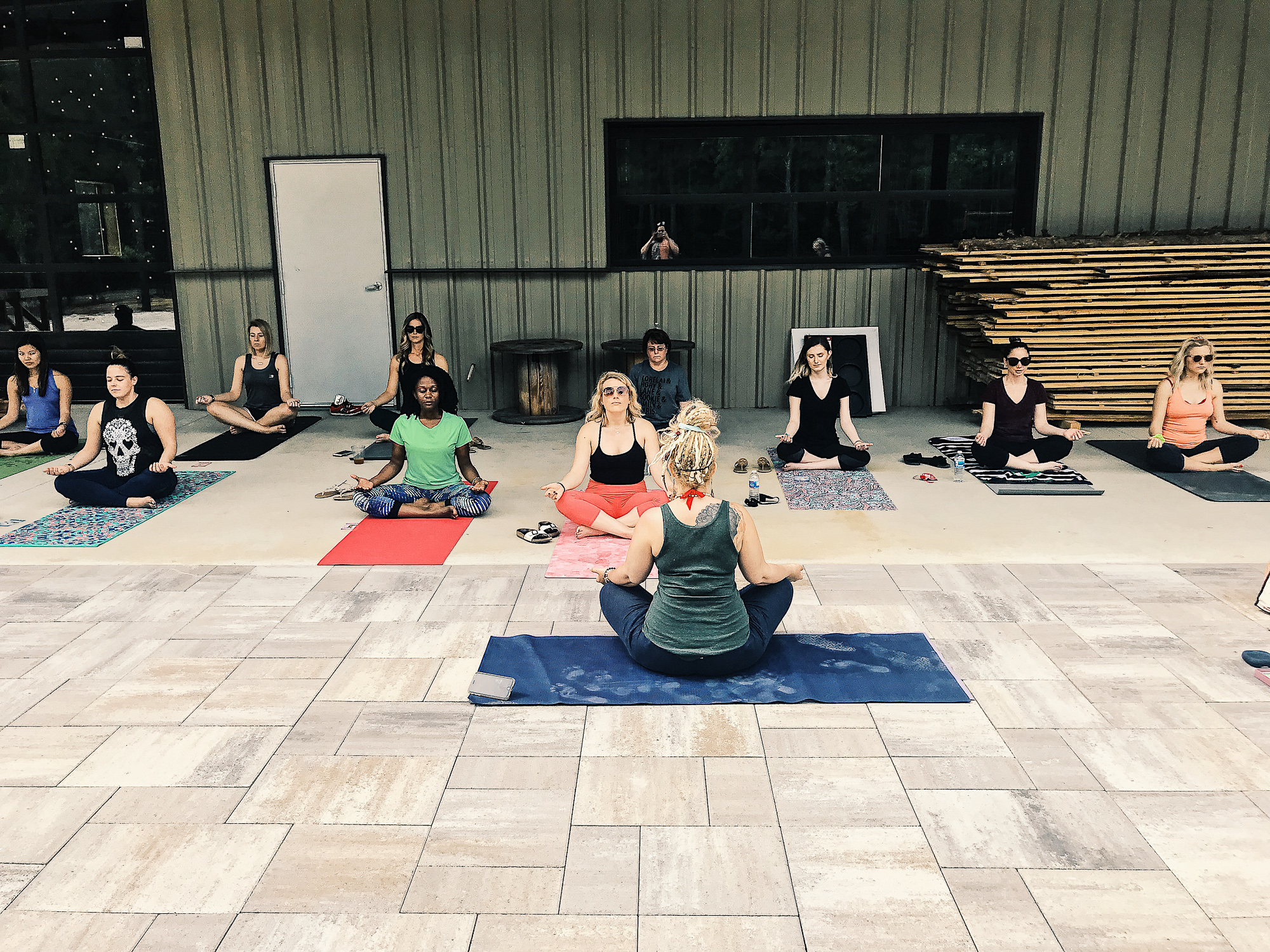 The awesome #girlbosses that came along on this trip!
Melinda- Melinda Gale
Courtney- Courtney Fashionista
Linda- Girl Eats World
Katelyn-  Katelyn Sailor
Melissa- Adventures of Frugal Mom
Nicole- The Doctorette
Amy- Style & Sequins
Tandra- Thriller Mom
Anna Haddock- The Coffee Table