When COVID first made its way into our lives, I remember how difficult it was to find masks. Any place that had them sold out immediately. Even when Etsy shops started to make them, many ran out of stock so quickly, it was almost impossible to find any face masks. Now they've become part of our daily lives and you can pick some up at any store or order them from just about any website. Since masks are so prevalent in our day to day lives I've found myself looking for cute ones to go with my outfits (or eye makeup) haha! Here are so super cute & stylish face masks to go with any outfit!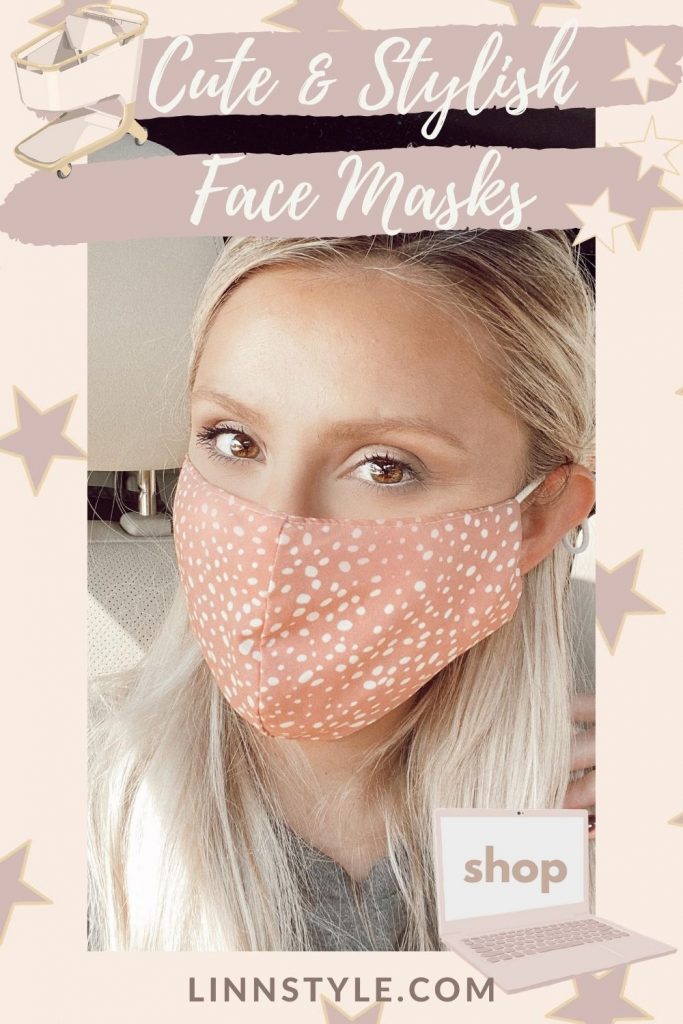 Wearing my current favorite mask in this picture!
Sparkly Masks
You could wear your face mask like a piece of jewelry! Who needs earrings when you have a big sparkly thing across your face?! I just ordered this cute Glitter Striped mask, follow me on Instagram to see what it looks like on when I get it in! It looks really thin so I ordered these filter pads to put in it.

Animal Print Face Masks
You know I love leopard print! Thankfully there is no shortage of animal print masks.

Designer Inspired Face Masks
I have an entire post about designer inspired masks, but here are a few more!

Embroidered Masks
The cute face masks have such beautiful embroidery! You can look stylish while supporting these artists!

Floral Print Face Masks
Super feminine cute face masks are my favorite!

Fun Patterns
Here are some pretty patterned masks, I especially love the art deco inspired masks!

Silk Face Masks
I can only imagine this silky material feel so good on your skin! If your skin gets easily irritated by masks then a silk one might help!

---
Cute Face Masks | Click Images To Shop!