I love matching with my kids! It's so much fun and little mini versions of my outfit are too adorable. I shared some inexpensive places to get matching mommy and me outfits but so far my favorite is PatPat. Their matching family clothing is really inexpensive and the quality is decent for the price.
I ordered some matching Christmas pajamas for the whole family and also got these cute matching plaid dresses for me and the girls.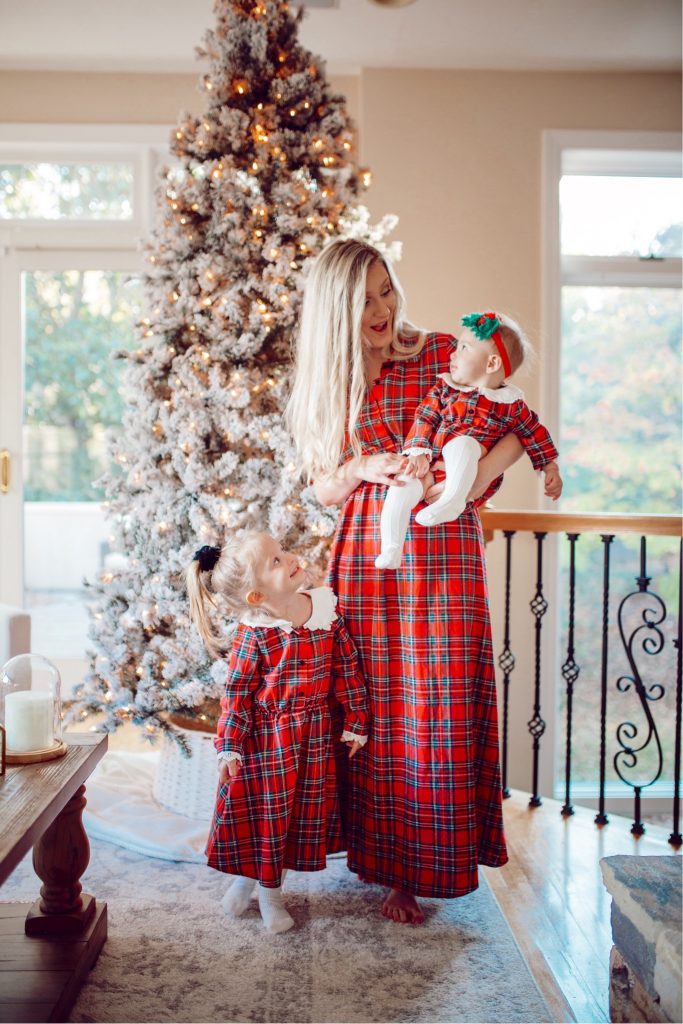 My plaid dress has a cute vintage vibe to it, (well I think it does, Joel disagrees haha). It cinches at the waist with elastic which I don't think is the most flattering in me but don't mind it for the price. The top had functioning buttons and it has a cute collar.
The toddler dress is super cute! I love the white lace collar and the lace detail on the sleeves. I should have sized down for Catalina though. She's 3 and I got her a 3T but it is a bit too big, I think a 2T would have worked better on her. Brayden's shirt was not a part of the matching set but he surprisingly had one that matched really well!
My favorite in this matching set though is Rosa's onesie. It has the same white lacey collar and sleeves which I LOVE! I put on these cute white knee socks I ordered for her.