As a fashion and lifestyle blogger, I have shared and tried a lot of products throughout the year. I wanted to narrow down the top 5 that I have used the most and think you will love too!
Dae Hair
Amber Fillerup was one of the first bloggers I ever followed on Instagram. I have always loved her pictures and style so when she came out with her brands Barefoot Blonde Hair and Dae Hair, I really wanted to try them! I haven't tried her extension line yet since I couldn't find a hair salon that gets my color exactly how I wanted it until recently (Shoutout to Triniti Salon. You da bomb)! I did splurge and buy her entire Dae hair care line though! After using it for a couple of months I can say for certain that I'm a fan.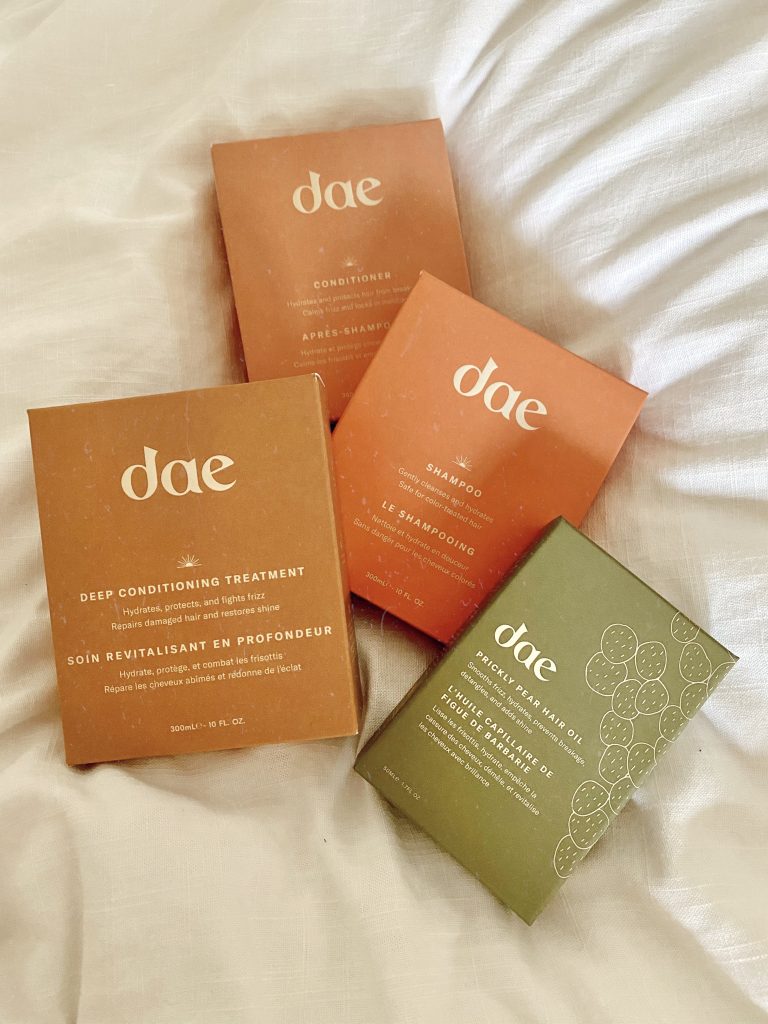 I used to just let my hair air dry but didn't like how messy my hair always looked. I started blowing drying with this Revlon Volumizer brush and love how smooth my hair gets. I use it every time I wash my hair.

I was never super interested in Apple watches until Joel convinced me to give them a try. I really dig them now! I love that I don't have to have my phone on me to get important calls or text messages. I also really like it when I'm using navigation and it vibrates to let me know a turn is coming up and how it keeps track of activity. I want to make fitness more of a priority in 2021 so I will be getting more use out of the health features.
I love the pink band my Apple watch came with but I always use this leopard print watch band Joel got me.

I tend to be a worrywart and when I had Brayden I was always checking on him to make sure he was breathing. I always wished there was something that monitors his breathing for me. Fast forward to when I had Catalina, the Owlet Smart Sock was available however, it did not work for us very well. It was way too sensitive to any movement and always getting disconnected so we sold it. When I had Rosa we decided to give the newest Owlet version a try and they improved it soooo much! I love the Owlet smart sock and can't leave Rosa sleeping by herself unless she has it on. We also use the Owlet monitor so that we can see her as well as monitor her BPM and oxygen levels all on the same screen.

I have worn this confetti knit sweater way too much this winter. I just love the cute little pops of color, the shape of the sleeves, and how warm it is! I wear it with leggings and jeans and just basically live in it!