One of my favorite things about Spanx leggings (besides how comfortable they are) is how versatile they can be. There are so many different ways to style Spanx. Of course, they're just leggings but I call them my fancy leggings. I think the faux leather moto leggings straight up look like leather pants but way more comfortable! You can check out my Spanx review here!
Here are a few ways I have styled my Spanx faux leather leggings:
My go-to look this winter (when I want to look a bit more put together) has been Spanx leggings, and a long-sleeve black under shirt layered under a cute vest.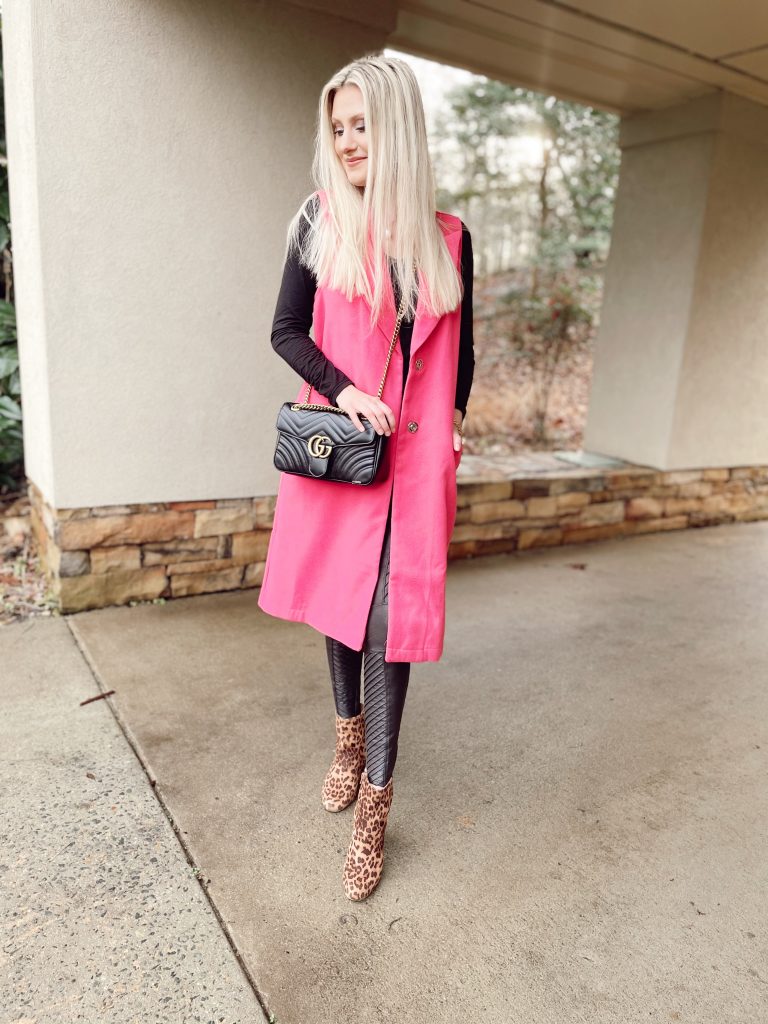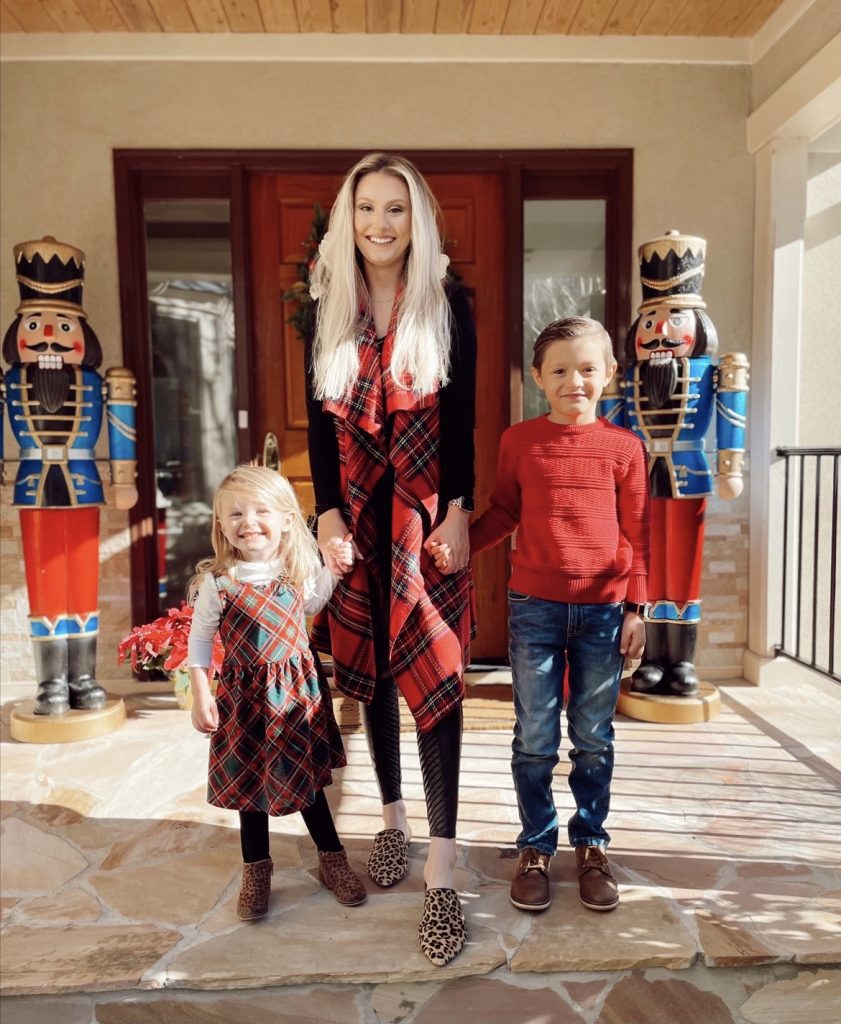 My daily look is usually leggings and a sweater. Add a little bit of spice with leopard print booties!