I am so excited that spring is finally here! As I've mentioned before, I've never been a fan of spring and summer weather or fashion. My favorite season was always fall and loved cold rainy weather. However, I think with how cooped up we have been since early 2020 I have been craving sunshine and being outdoors. I just want to wear all the pretty sundresses, pasteles and play outside!
I found some beautiful spring outfit pieces on Amazon and wanted to share them with you! I am planning some Amazon Lives this month so be sure to follow my Amazon storefront page!
This adorable pastel color block cardigan is such a perfect transition cardigan! It can add a bit of warmth on cooler days but it is very lightweight and comfortable to wear all day in spring weather. The bright colors also just scream spring to me!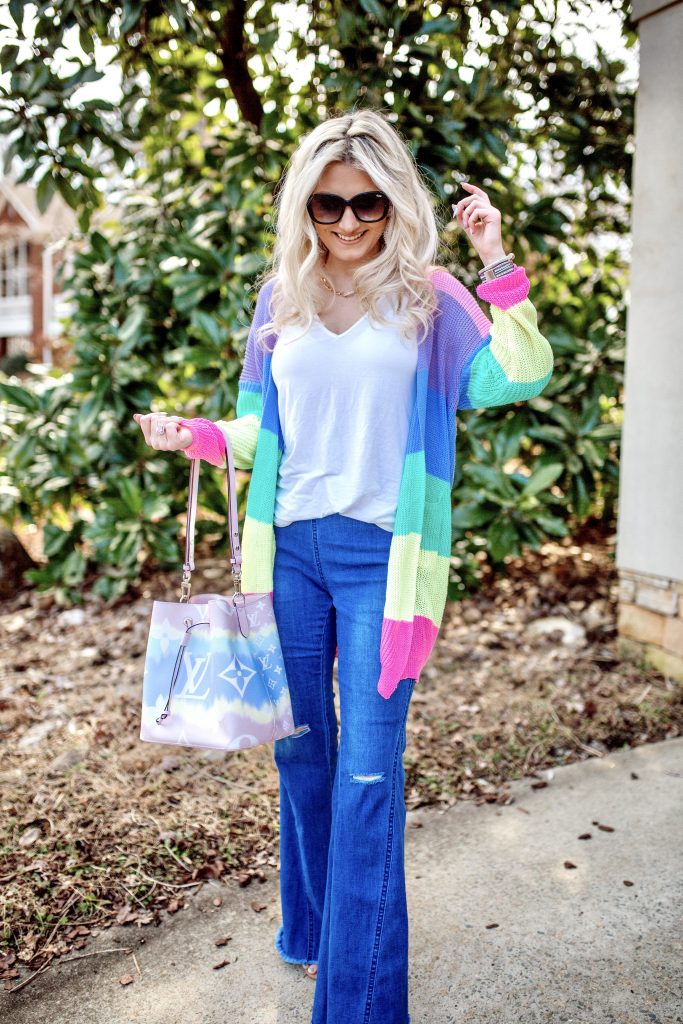 Outfit Details: Pastel Cardigan // Flare Denim // Chain Necklace
I wore these inexpensive stretchy flared jeans that are also from Amazon. I love them a lot, I just wish they had an extra small since they are stretchy and run larger.
I accessorized with My favorite Amazon jewelry! A designer-inspired cable bangle, a silver layered bracelet, and my favorite simulated morganite ring that I love so much I wrote a whole post around it! Cocktail Rings Under $100 on Amazon.