Shein is one of my favorite online clothing stores to order affordable trendy clothes. Trends come and go so it can be expensive always trying to keep up if you're a fashion lover. That's why I love stores like Shein. They always have the latest hottest trends at affordable prices. I recently ordered some cute spring and summer outfits to wear when we went to Florida. I wanted to share my latest Shein haul with you and review the pieces I got! You can watch my video haul + review or you can read it below!
First off we have this beautiful pink and purple bell sleeve dress. It is so perfect. and beautiful for spring. I love the flowy sleeves, and how light weight it is. I also love the mid thigh length. My only qualm with it is the neckline opens up a lot so I need a safety pin or fashion tape to keep from flashing the girls!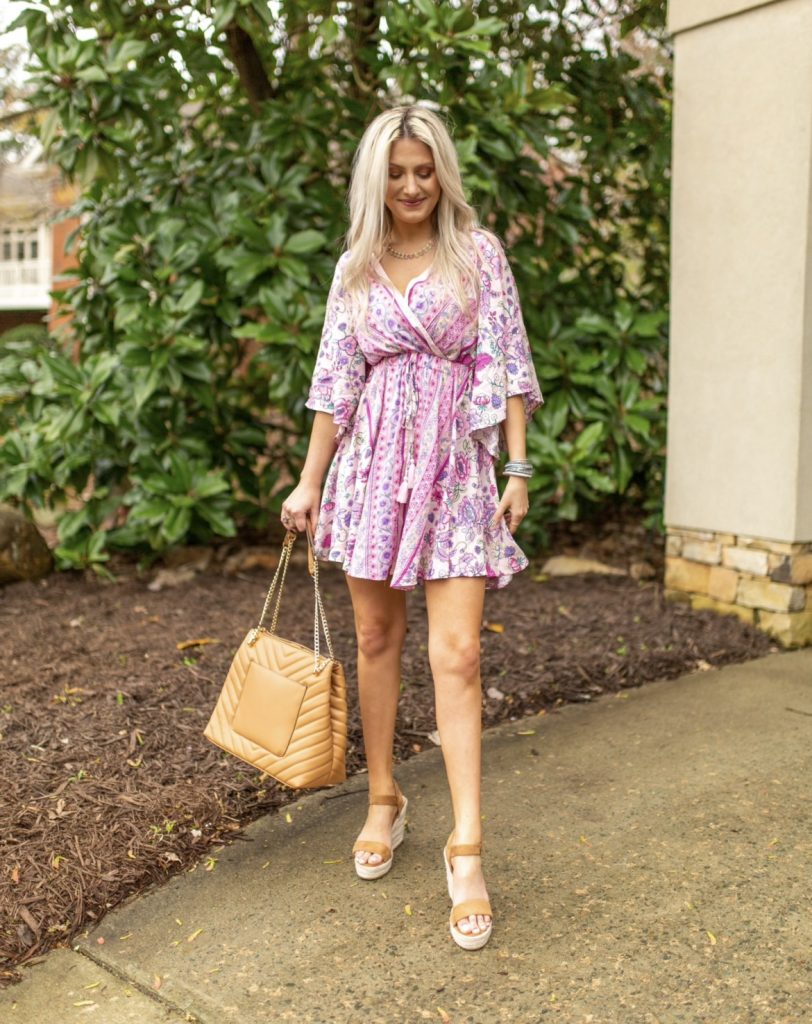 Outfit Details: Pink Dress // Wedges // Purse
I wore it with my favorite most comfortable wedges that look so good with everything! My accessories were also very springy with these pink butterfly earrings and floral necklace from Copper Bloom.
Second is this adorable pale blue floral print dress. It's a similar shape to the pink dress but the sleeves are shorter and not flowy. I love how extra lightweight this dress is. It will be perfect during the summer. It is slightly see through so I would wear nude colored underwear and shapewear.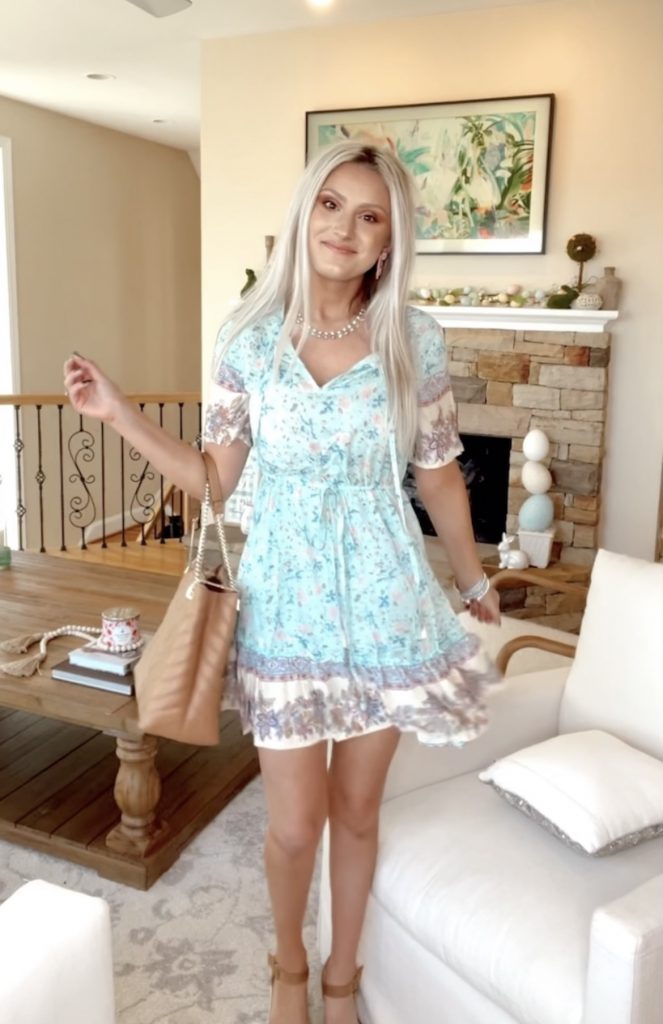 Outfit Details: Blue Dress // Wedges // Purse
Next up I ordered this adorable pastel rainbow cardigan. It reminded me so much of LoveShackFancy sweaters I had to get it!
Everyone needs a cute pair of denim shorts for the summer and I found my new favorite pair at Shein! I love the way these highwaisted denim shorts look. The ripped raw hem is so cute! I followed their size guide and they're still a bit snug but I think a size up would have been too big and not looked as cute. They feel like amazing quality for being only $16!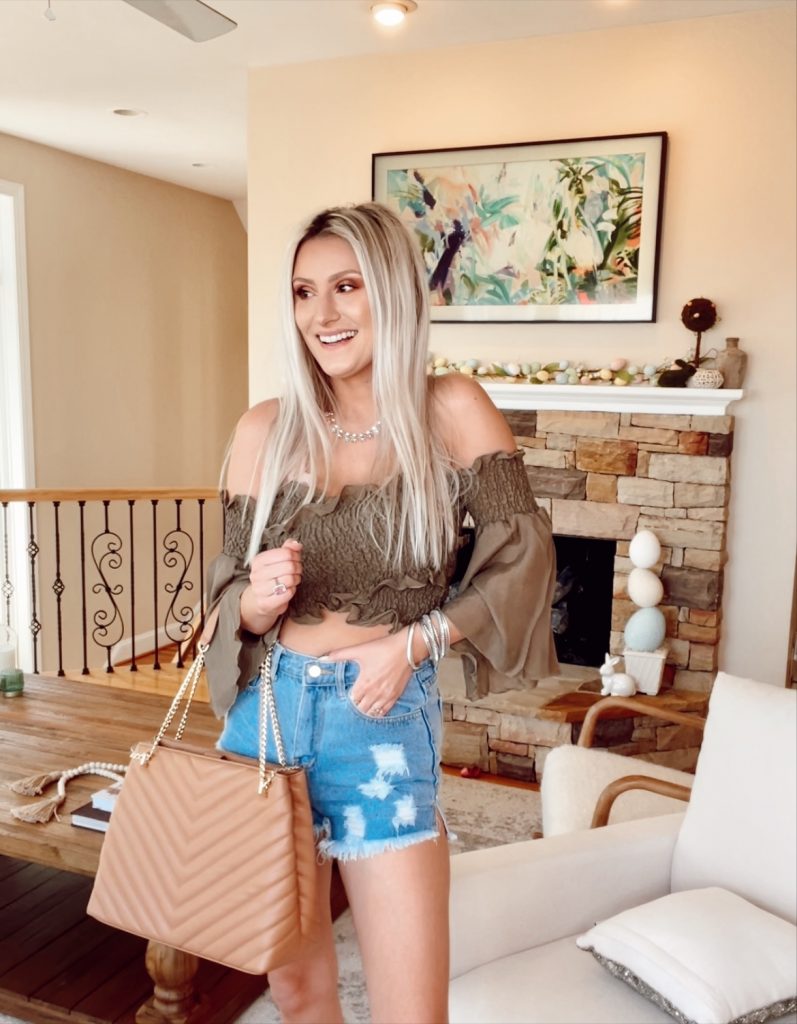 Outfit Details: Crop Top // Shorts // Purse
My next pair of shorts are so dreamy! They reminded me of a pair of white floral embroidered shorts I saw and loved on Saks' website (that were $400+) I was so glad to find a similar looking style for only $16.
Next up is this precious purple one-piece swimsuit. I love the way it looks but it does not fit me at all! I ordered a medium and it is too loose but if I order a small then one-pieces are always too short. I love the lilac color and floral print so I may try altering it to make it fit a little.
Lastly I finally found a one piece swimsuit that fits me pretty well! This white and red paint print swimsuit is the best fitting one piece swimsuit I've been able to find. I ordered a medium so it is long enough for my torso but it is also tight where it's supposed to be fitted. I also love the cute little belt.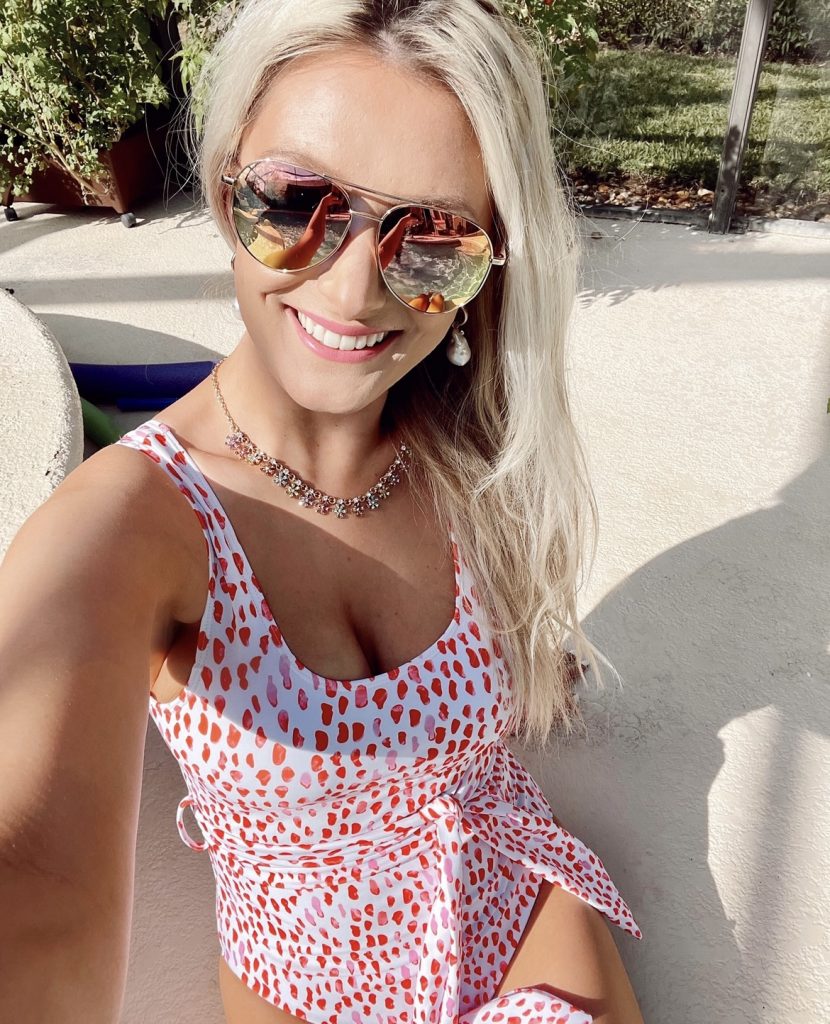 Outfit Details: Swimsuit // Sunglasses // Necklace