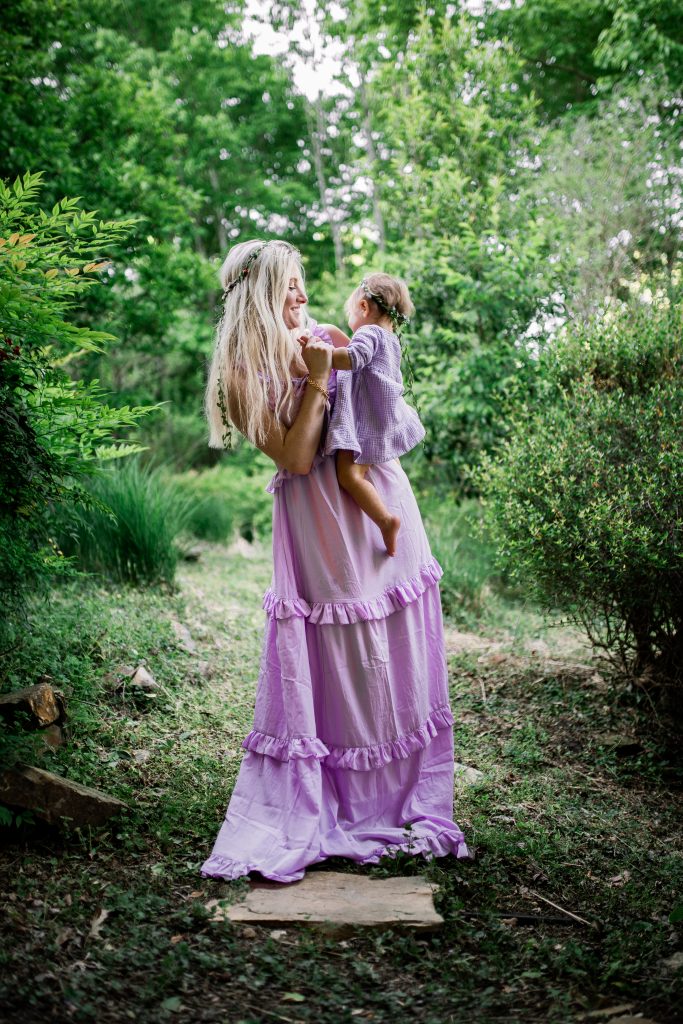 Outfit Details: My Purple Tiered Maxi Dress // Rosa's Purple Dress // Flower Crowns
We just celebrated our sweet little Rosa Maria's first birthday and have had so much fun watching her play with her gifts now that she's old enough to really play with and enjoy toys! I found all of her toys we got her on Amazon and they are the perfect gifts for one year olds.
On her actual birthday (April 20th) we took her to Target to pick out a toy. Brayden and Catalina insisted we get her this Little Tikes Food Truck and I have to say, they did a good job picking it out because Rosa LOVES it! It's the perfect size for her and the older kids are able to play in it with her.
Another gift that is a hit with Rosa, as well as Catalina, is this running water kitchen sink toy. It has a running faucet and the dishes color change based on water temperature. This toy is so fun, I enjoy playing with it too!
Since we did a woodland fairy themed birthday party for Rosa's first birthday I got her some cute woodland animal toys. Rosa loves putting things in bags so I got her this little My Forest Friends carrier with woodland animal plushes. Also going along with the woodland theme I got her this shelf from Tender Leaf Toys that has eight wooden animals in it. They are such good quality! I also got her this woodland animal tin tea set. She looks so cute pretending to drink out of the little teacups. Finishing up the themed gifts I got her this cute Babies In The Forest Lift-a-Flap board book.
Last but not least I got her her own baby doll. She's always taking Catalina's dolls so I wanted her to have one of her own. I love the Minikane dolls (read my Minikane doll review here) but wanted to give these Miniland baby dolls out that seemed like a more affordable alternative. They are anatomically correct and vanilla-scented like the Minikane dolls and are so cute!
What other people got Rosa for her first birthday!

---
What To Get A One-Year-Old Baby Girl For 1st Birthday | Click Images To Shop!