We had so much fun setting up a little watermelon picnic and taking family pictures! The kids really enjoyed all the fruit and they really love being in front of the camera haha.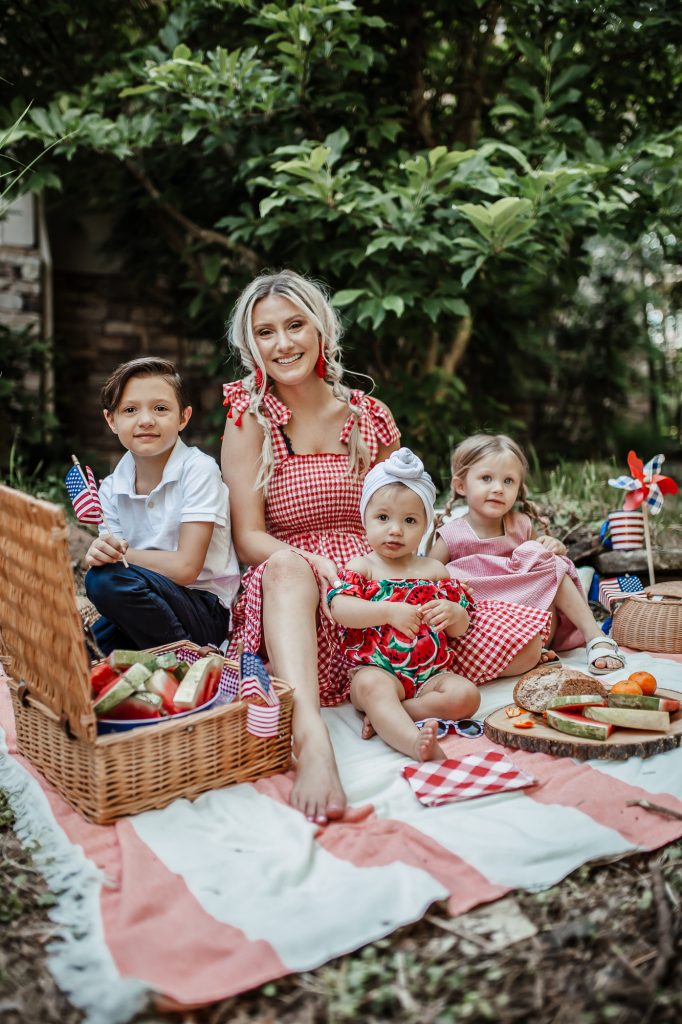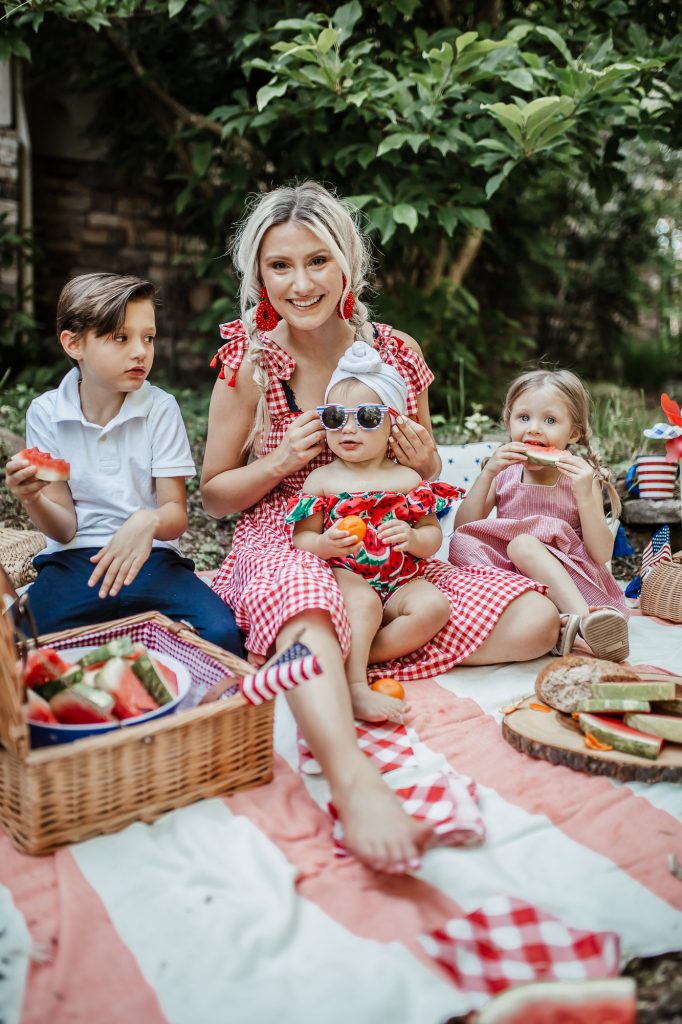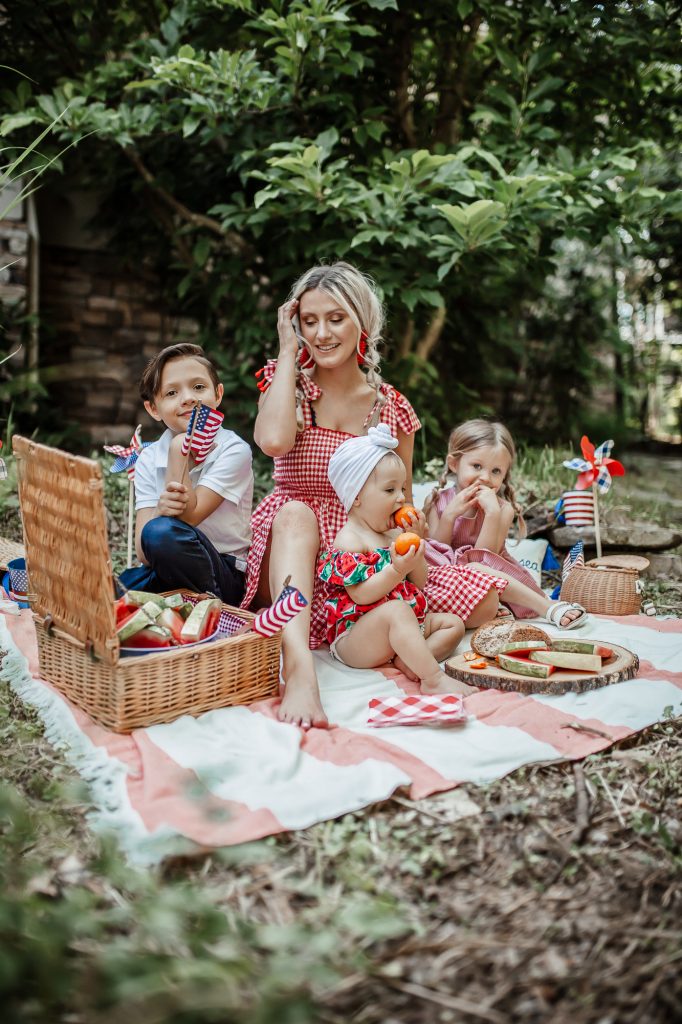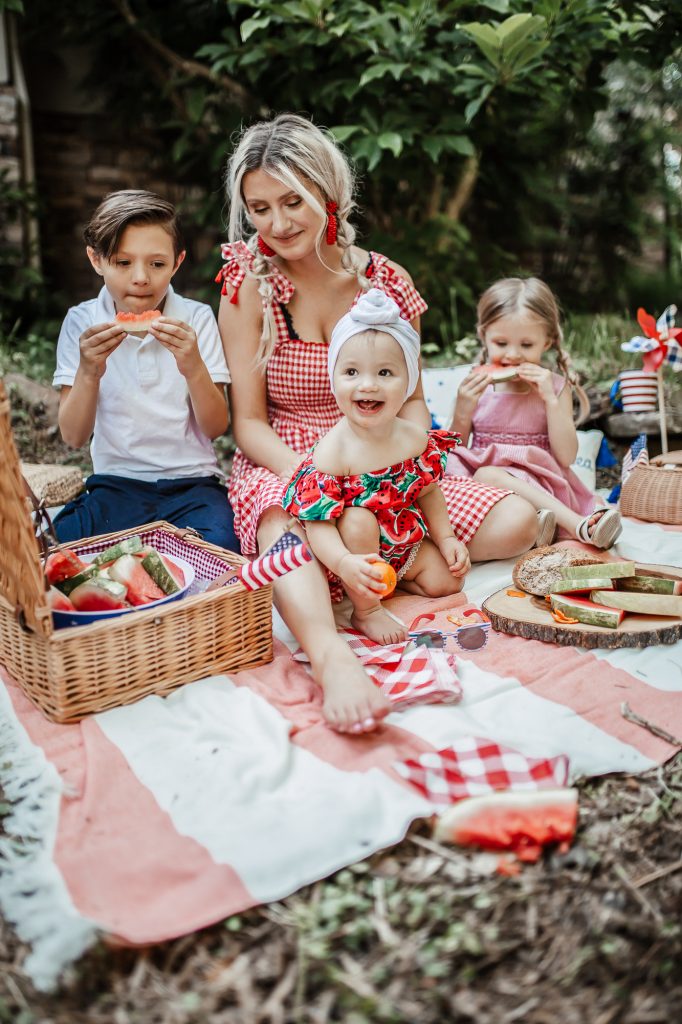 I coordinated our outfits for Memorial Day but they would also work great for the 4th of July family pictures and outfits! This red and white striped towel was only $25 from Target's Hearth and Hand With Magnolia Line. It is the biggest beach towel, it's basically a blanket. I want to get more to take to the beach!

My Memorial Day / 4th Of July Outfit For Women
My cute red and white gingham dress literally looks like a summer picnic dress and I love it!

Rosa's Watermelon Romper
I got this adorable baby watermelon romper from Aliexpress (watch my Aliexpress hauls) a couple of years ago for Catalina and I'm so glad Rosa can wear it now! It's also available on Amazon!