For our sunflower field photoshoot at Dorothea Dix Park in Raleigh, I wanted my outfit to harmonize well with the yellow and green sunflowers but I also wanted there to be enough contrast to stand out in pictures. I decided on a bright white puff sleeve tiered dress from Target and I think it was a perfect choice! The style fits in so well with a dreamy natural shoot in nature but the bright white added a beautiful contrast. I wore this same dress for a shoot in Old Salem and it fit in so well there too! If you like dreamy dresses then this one is a must-have!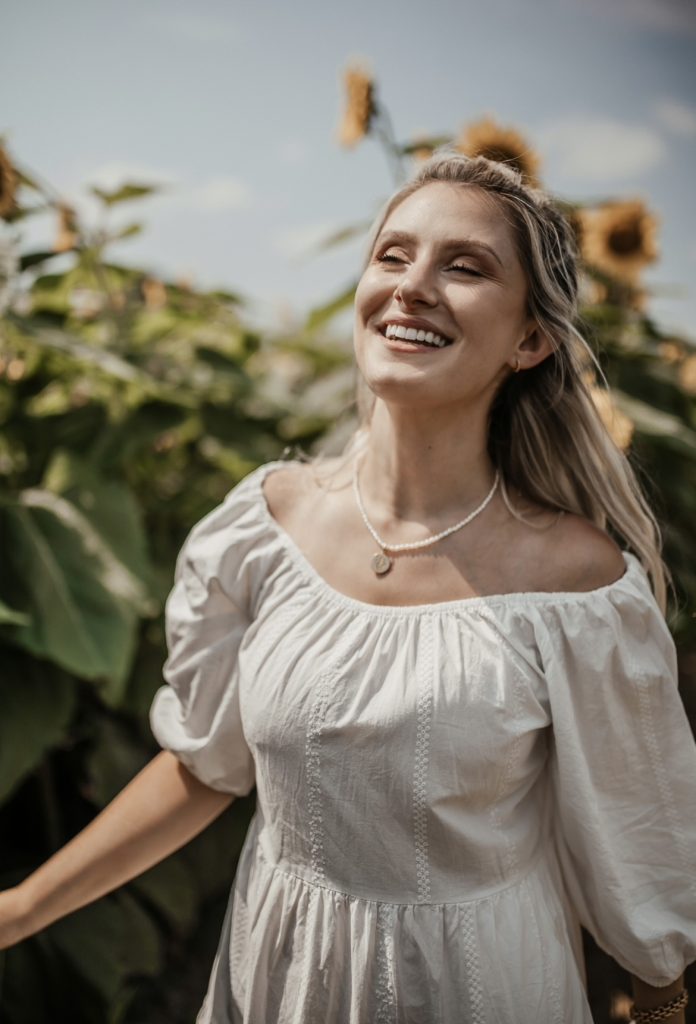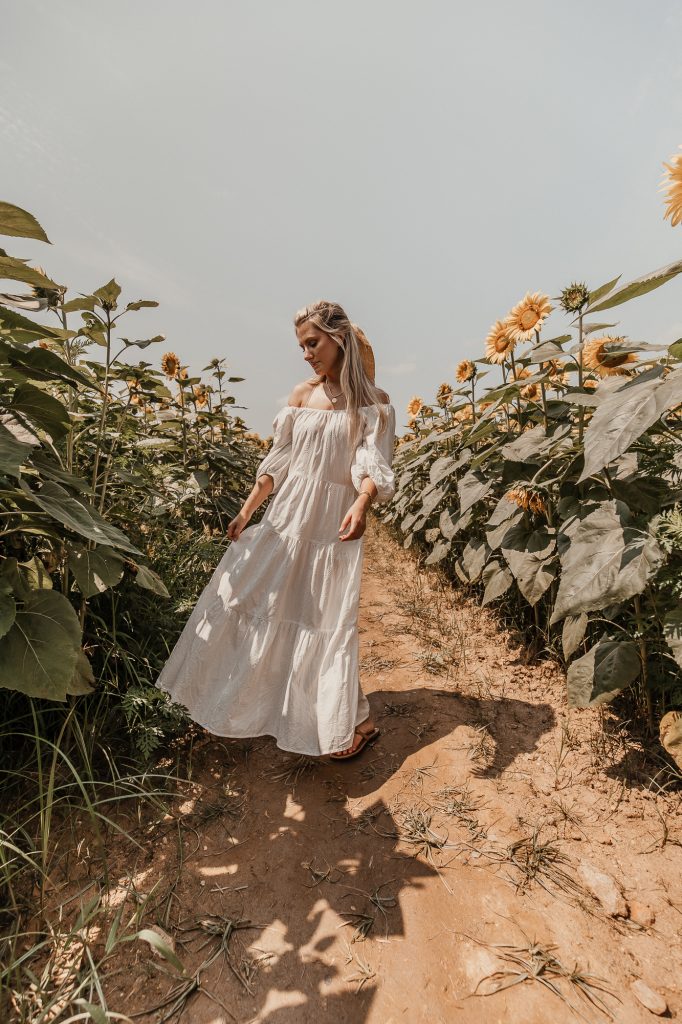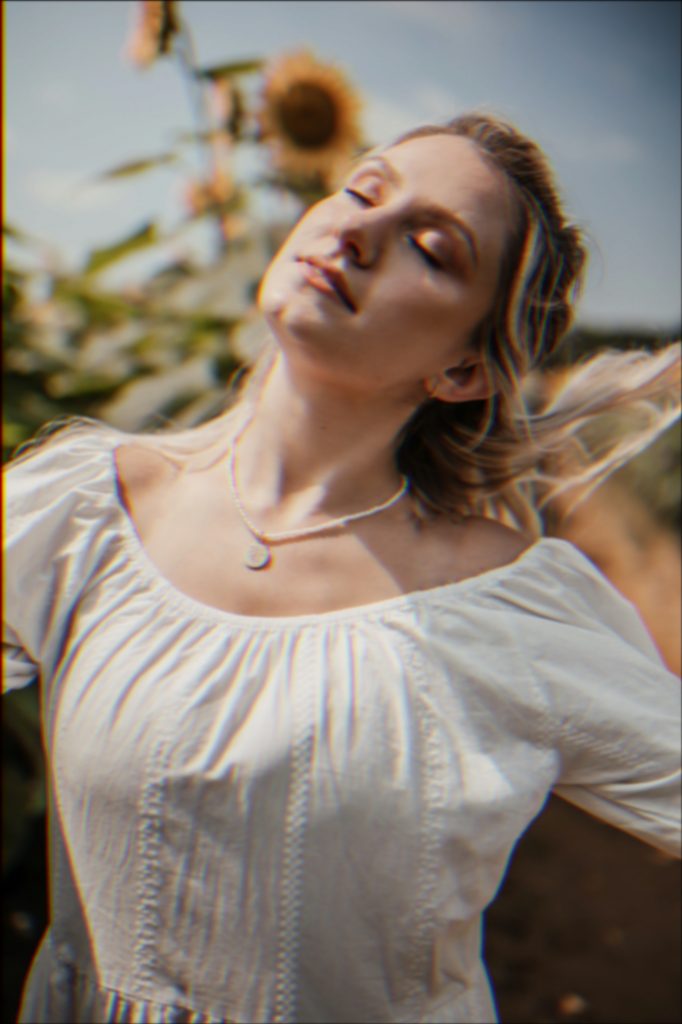 Accessories
I wanted to add a little pop of color so what better color to use than a warm yellow that matches the sunflowers perfectly?! This gauze twister from Universal Thread so such a pretty little touch. It's so effortless but makes such a difference.
For jewelry, I went with a beautiful pearl and flower pendant necklace from an ethical online jewelry brand called Rellery. My pearl and gold chain bracelet is the Penny Bracelet from Brinker & Eliza. I love baroque pearls so this bracelet instantly caught my eye! It has a stunning square baroque pearl hanging from a 24k antique gold plated brick chain. It's both a statement but also subtle enough for everyday wear.