Who doesn't love the romantic tulle and ruffle-laden Selkie dress designs?! The first time I saw a Selkie dress I was in love. They are so gorgeous and flattering on all body types and are definitely worth the investment. However, not everyone can or wants to drop $300-$500 on a dress. I looked for dresses that look like Selkie dresses and finally decided to try one I found on Amazon! Since buying that dress I have seen so many Selkie inspired dresses online so I thought I'd round them up in a post!
Selkie Inspired Mini Dress
This fluffy tulle dress gives me all the Selkie dress vibes even down to the cotton candy colors. I had so much fun in this colorful mini dress. It looked fun styled with Golden Goose sneakers or with these clear lucite heels! We shot this look in downtown Pittsboro in front of the prettiest glass mosaic mural.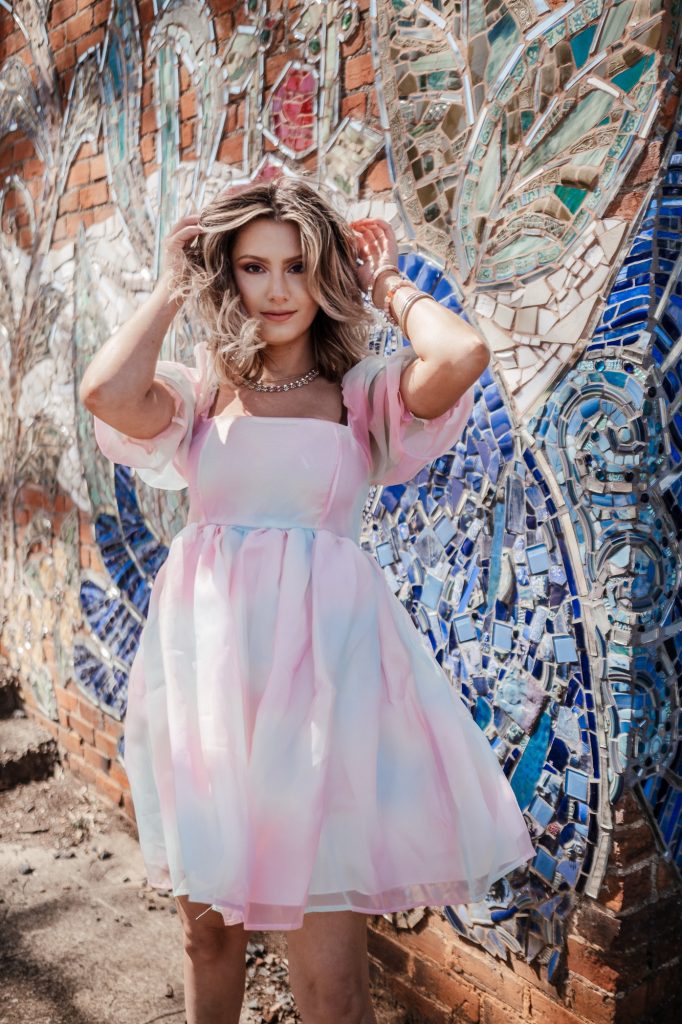 Outfit Details: Amazon Selkie Inspired Dress / Copper Bloom Floral Necklace / Lucite Heels
The pink, blue, and purple colors are in a watercolor tie-dye pattern and are so perfect for spring and summer. The square neck, puff sleeves, and fluffy tulle skirt are the quintessential Selkie features. The material of this dress is not high quality but if you are looking for an affordable Selkie alternative then this dress is a great option! It would make for a fun birthday party dress!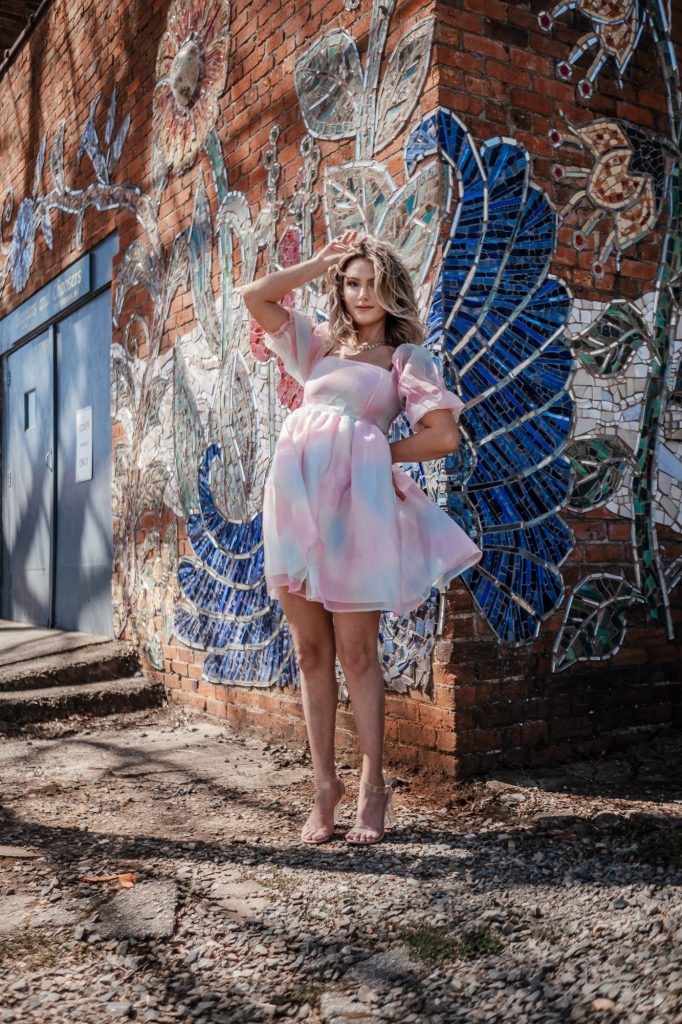 Outfit Details: Amazon Selkie Inspired Dress / Copper Bloom Floral Necklace / Lucite Heels / Amazon Buddha Girl Inspired Bracelets

More Selkie Inspired Dresses | Click Images To Shop