It's no secret that I'm a fan of any one-piece outfit. I love the simplicity of one-pieces be it dresses, jumpsuits, rompers, or swimsuits. Outfit coordination is easy with just one piece and they're always way more comfortable than most pants and tops. My everyday go-to outfits are either a maxi dress or jumpsuit and my favorites are usually from Target. I bought these linen-like jumpsuits from Target a couple of years ago and loved them but this year they came out with an even better design that I think is much cuter and more comfortable. The first jumpsuit style has too much of a plunging neckline for me. I always had to wear something under it or the girls were on display. Target's new jumpsuit design is shaped like overalls so I love wearing them with just a bralette or sports bra. The fabric feels thinner (in a good way) making them much more comfortable to move in and I don't have to worry about my boobs making an appearance.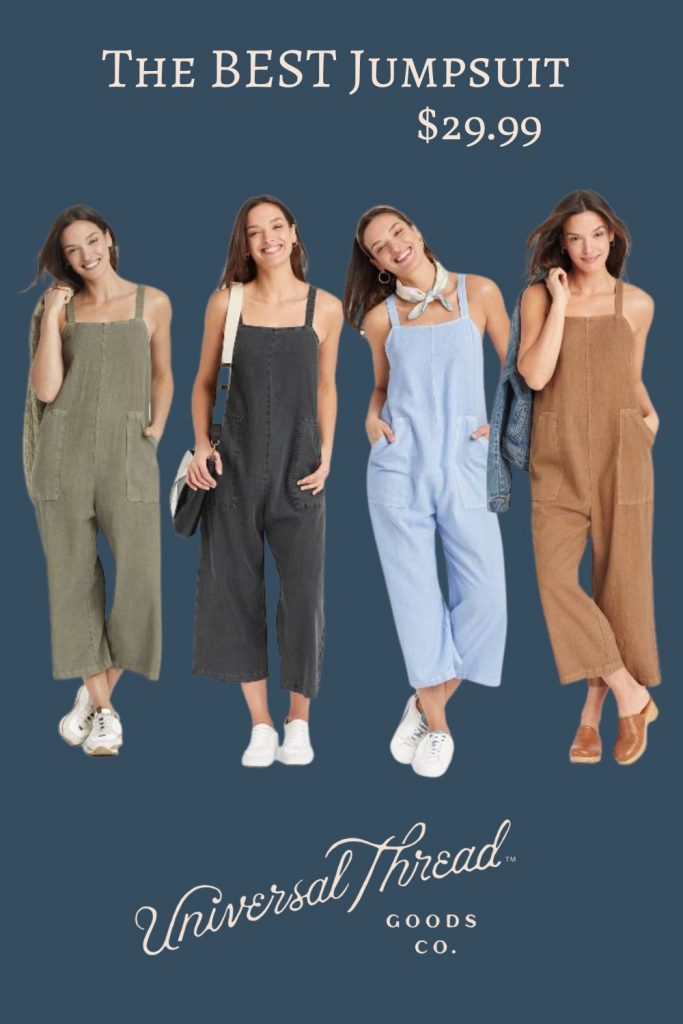 This utility jumpsuit is so comfortable and feels pretty similar to linen but it's way cheaper. It's made of a soft breathable canvas fabric making it the perfect summer jumpsuit. I love all of the utility pockets in which I carry my phone. I put crystals in the pockets too if I have something important I'm going to like an exam. The model in the product images on Target's website is 5'9.5 and she is wearing a small. Even though I'm four inches shorter the small is not too long on me since it is cropped. I think the relaxed loose silhouette gives for a lot of wiggle room when it comes to sizing.
The material is made up of 55% Linen, and 45% Rayon so it feels and looks like linen but since it is not our linen it only costs $29.99 and has gone on sale multiple times for $20! I love linen but not the price tag so a linen mix is right up my alley. This jumpsuit is currently available in four colors but I think they will add more next year since it is a best seller this season. It is available in light blue, charcoal, tan, and green.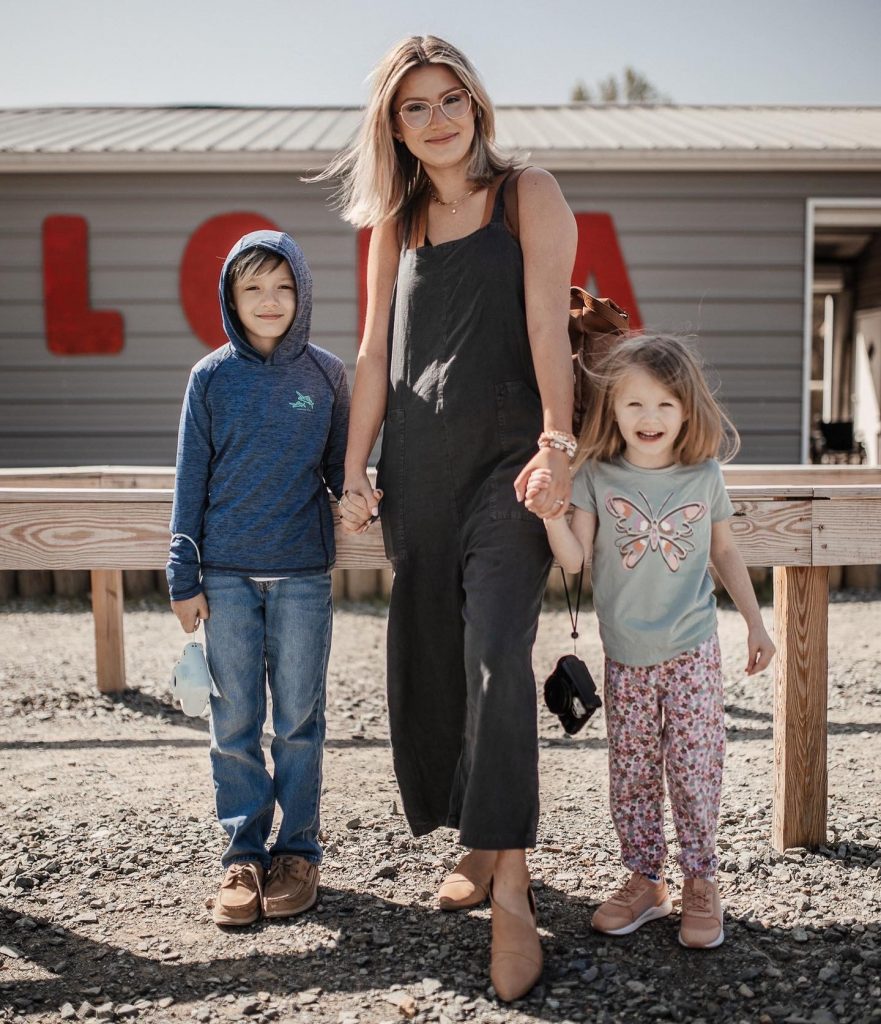 Outfit details: Utility Jumpsuit in charcoal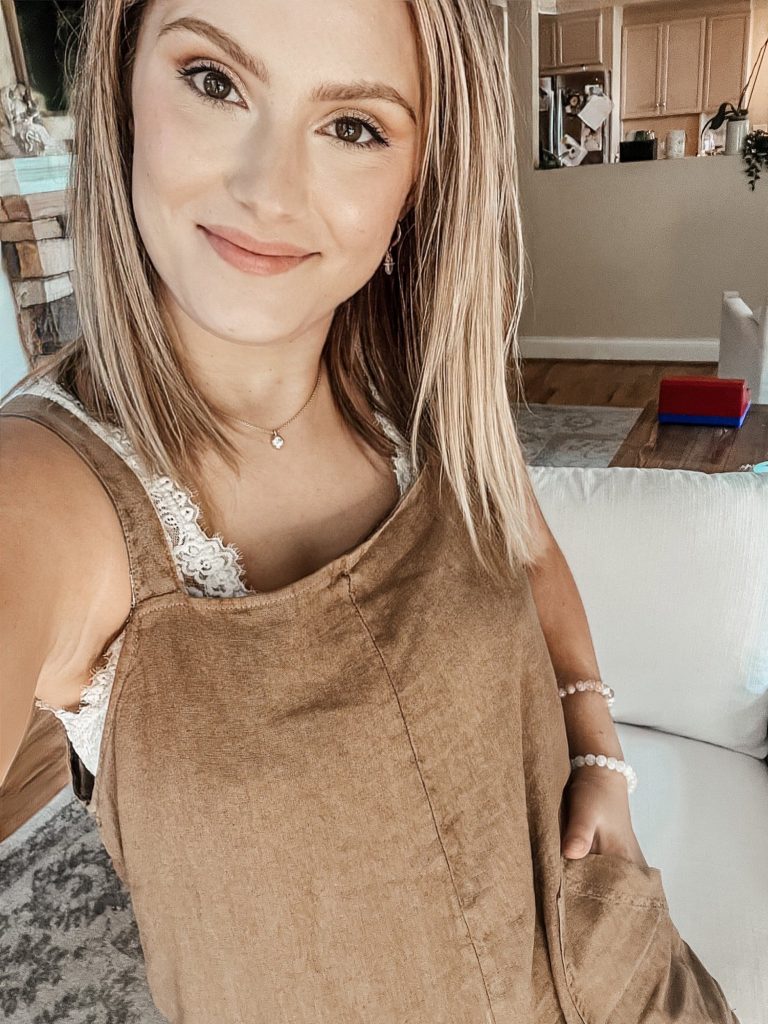 Utility Jumpsuit in tan // White Bralette