Do you feel like you're constantly battling against dry, damaged hair? Are you looking for ways to make your hair healthier and more resilient? If so, you're in luck! In this blog post, we will discuss 10 ways to save your hair and make it healthier. We'll cover a variety of tips, from using the right products to avoiding over-styling. So read on for helpful advice that will help you achieve healthy hair!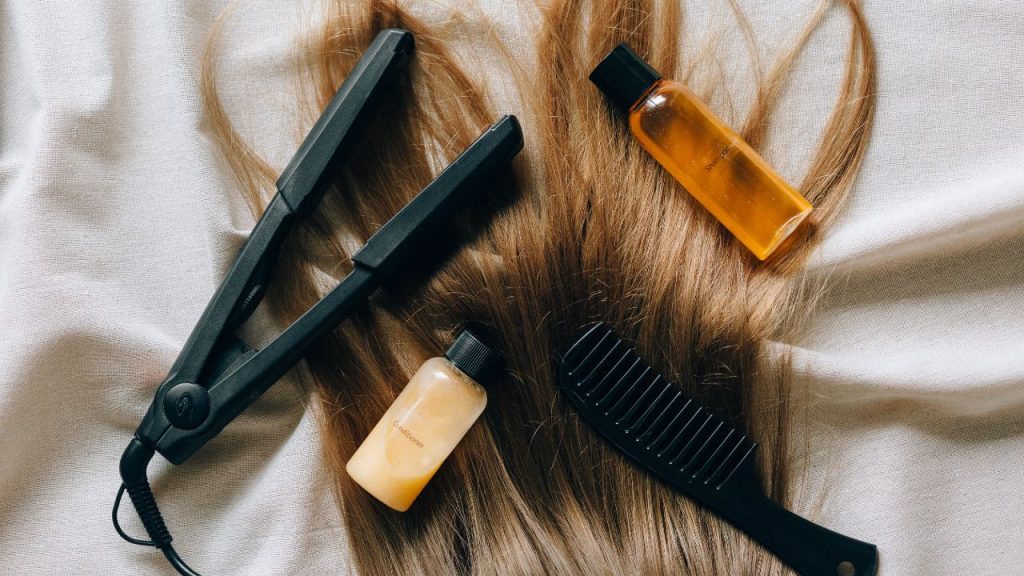 1. Go easy with bleach
I used to bleach my hair by myself, (I do not recommend it) which obviously caused damage but even getting it professionally bleached weakened my hair. Using Olaplex helped so much but I found that my hair just really needed a break so I went a little darker and get about half as many foils in my hair so a lot less bleach is used but I still get to be blond.
2. Never skip conditioner

3. Find the right hair products
If your hair is damaged be sure to look for moisturizing and repairing hair products. Olaplex helps to strengthen the hair and repair the bonds of your hair fibers and the salon I go to uses Olaplex treatments on my hair at every appointment which makes my hair feel amazing.

4. Use a detangling wet brush
Brushing your hair with regular brushes before it is untangled can break your hair so Wet brushes are my go-to. I can brush my hair while it is wet and the flexible bristles untangle my hair gently.

5. Less heat
One simple way to improve the health of your hair is to use less heat. When you style your hair with heat, it can cause damage and breakage. So if you're looking to give your hair a break, try air-drying or using cooler temperatures when styling. I know it's definitely a splurge item but I started using the Dyson Air Wrap to curl and blow dry my hair and it has made a huge difference! The Air Wrap gives off less heat and minimizes damage.
6. Use heat protectants

7. Take your vitamins
Remember that healthy hair starts from the inside out. Be sure to eat a healthy diet and drink plenty of water to keep your hair looking its best.

8. Wash Your Hair Less
Another great tip for healthy hair is to avoid over-washing. Washing your hair too often can strip it of natural oils, leaving it dry and brittle. Instead, try washing your hair every other day try every three days. This will help keep your hair healthy and hydrated. You have to "train" your hair. Your hair may be really oily when you first reduce wash days but that's because your scalp is used to producing more oil due to everyday washes. Eventually your scalp will adjust how much oil it produces. You can use dry shampoo until your hair adjusts!
9. Silk or satin scrunchies and hair ties
Silk and satin are very gentle on your hair and cause less damage than elastic hair ties and cotton scrunchies. Satin scrunchies have a smoothing effect on the hair and help prevent breakage.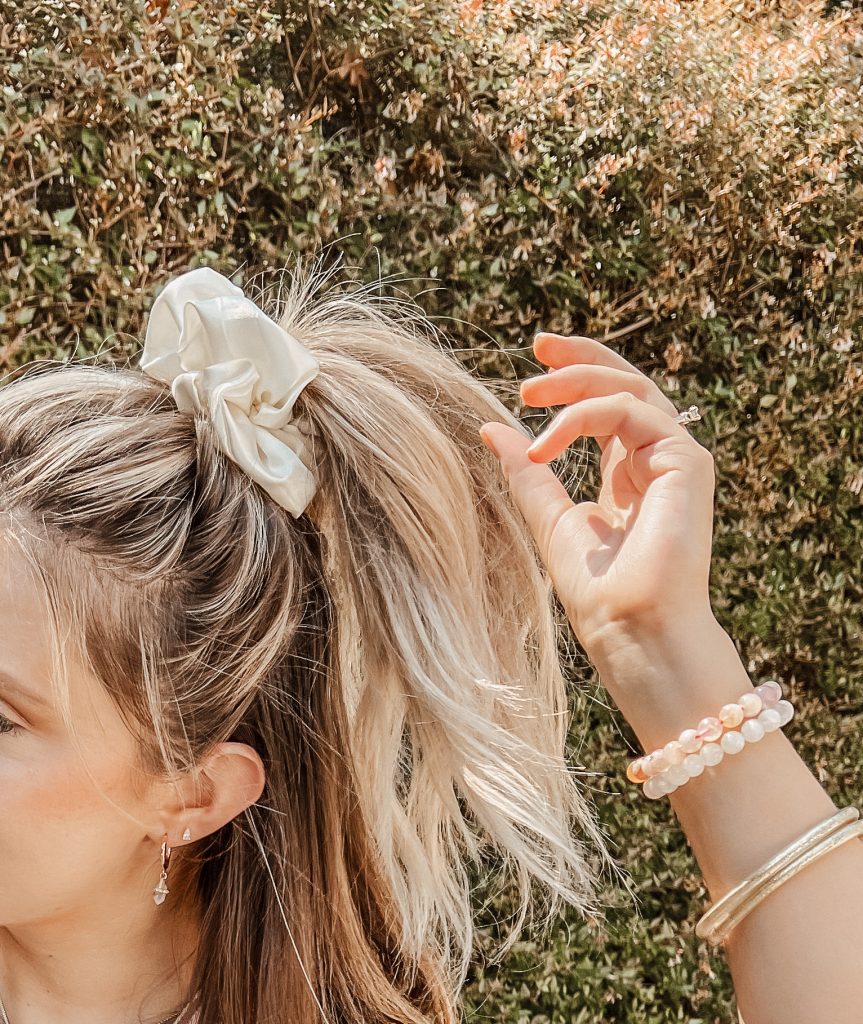 10. Chop it off
This might seem extreme but hear me out! If your hair is damaged to the extent that mine was it is so difficult to make it look good and if your ends are fried it may just continue breaking off. You will need to cut off a lot of the damaged hair eventually. I always give my hair a fresh start about every five years.