My first blog post ever!  Back when my blog was called Unrestricted Chic and everyone thought I was weird and conceited.  (They weren't wrong about the weird part).  This was a time when I only wore black leggings (don't ask me why) and thought I was being cool and stylish because they had a floral pattern on them.  The text in the middle of the pictures and the product listings are original, so enjoy!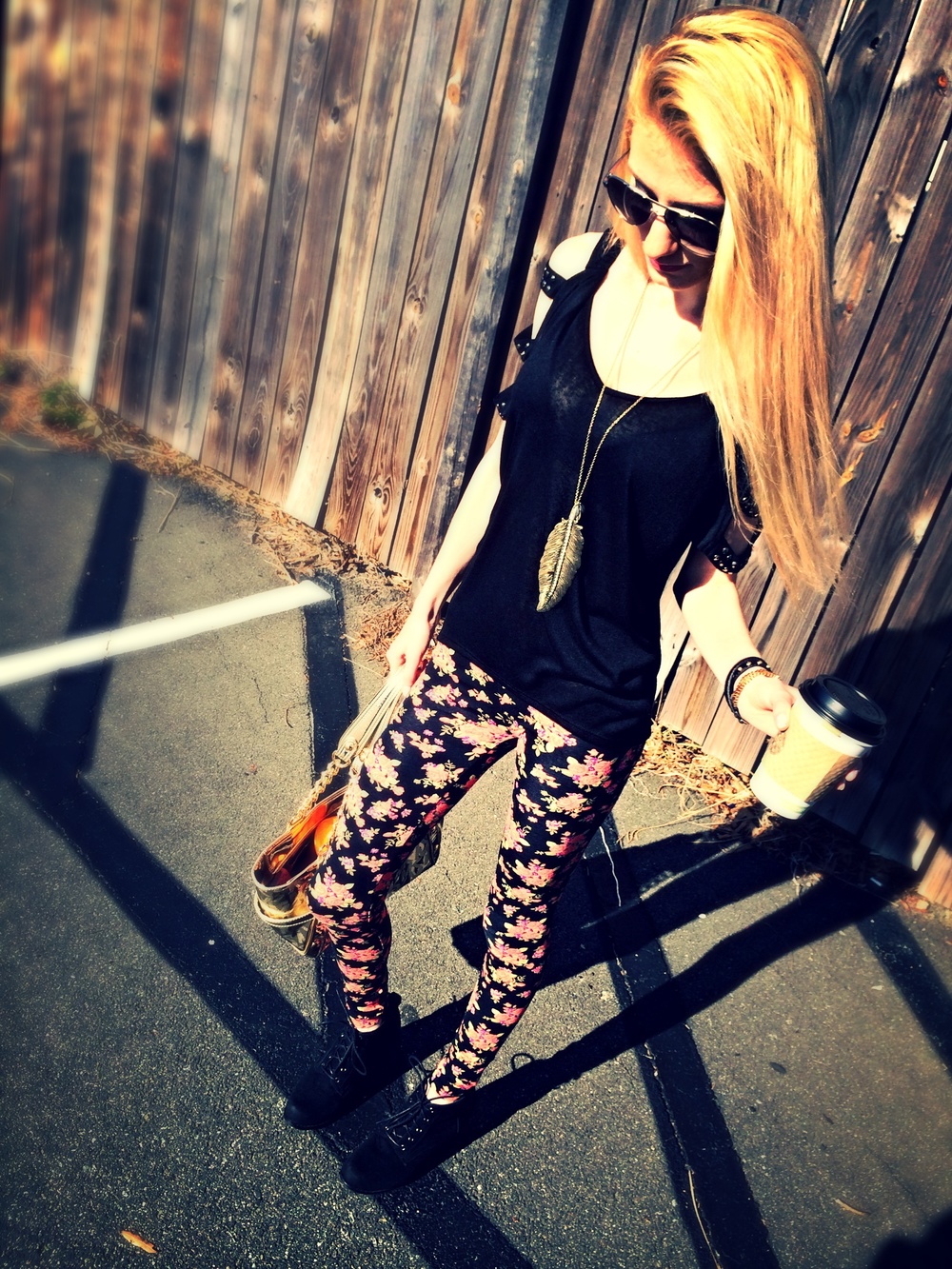 Went to visit the husband at work a few days ago, for some California rolls and tea. The weather was slightly on the cool side,but  it was so sunny and beautiful. This outfit made me feel very feminine with its fun pink florals, but balanced with the small hints of edginess and the dark colors.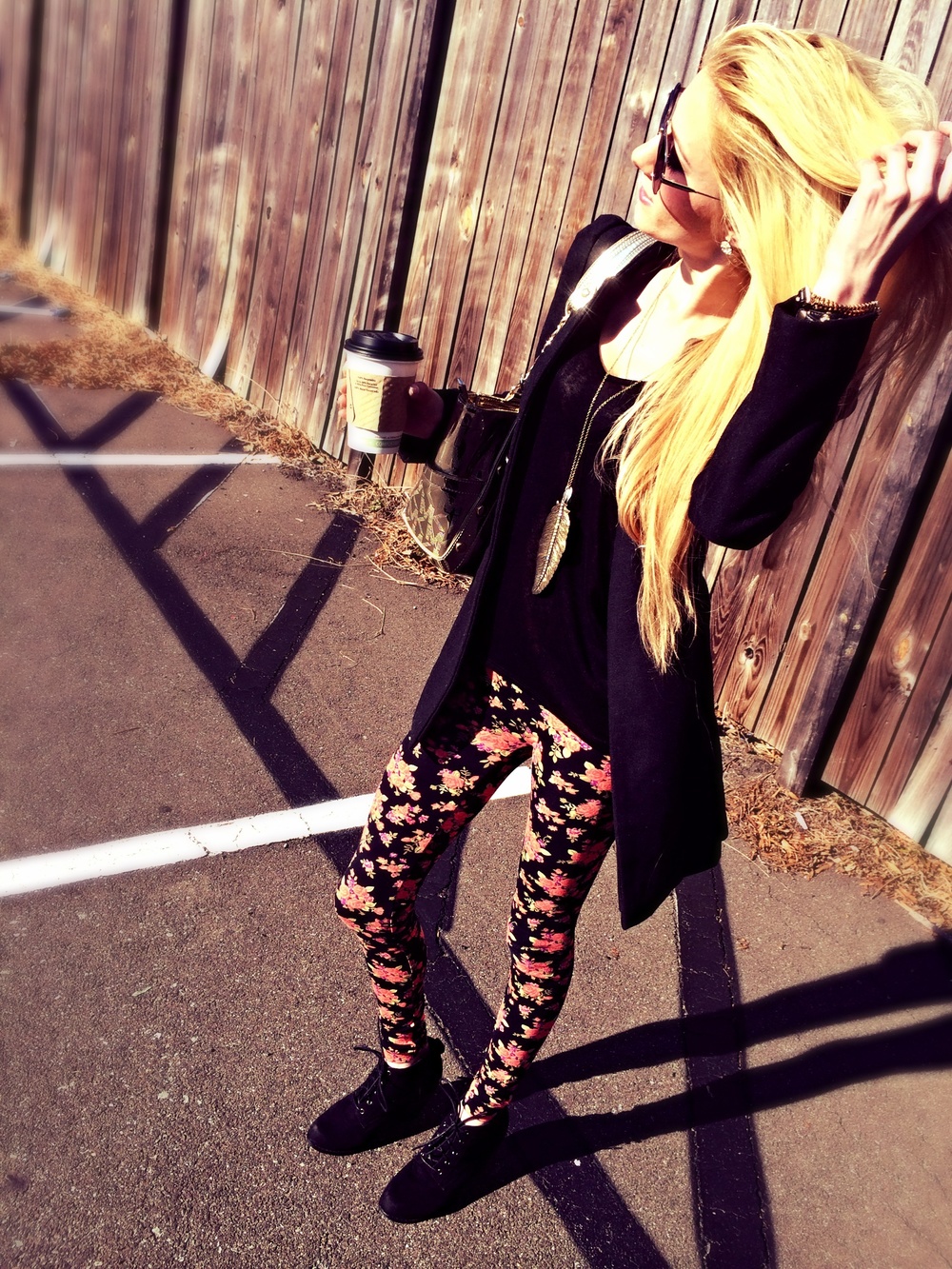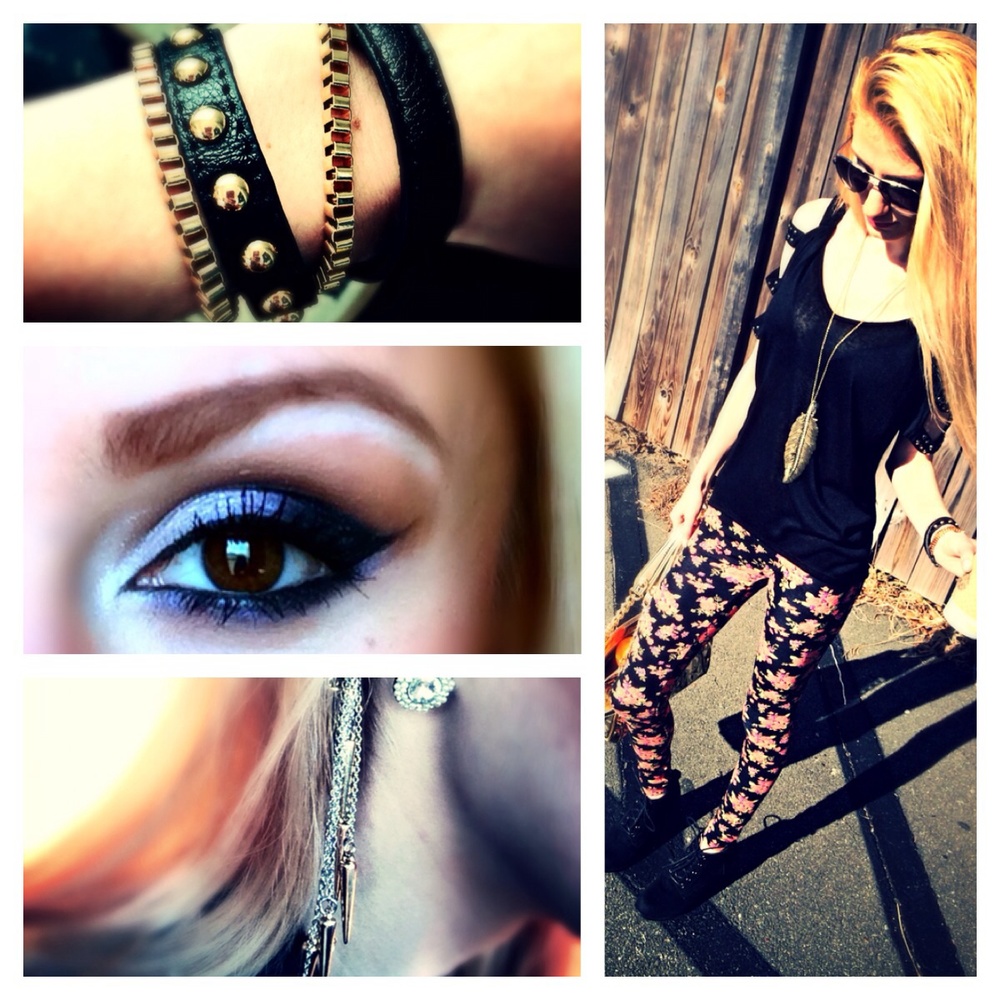 Top: Papaya/ Leggings: Forever21/ Shoes: Rue21/ Bracelet: Forever21/ Ear Cuff: Forever21/ Necklace: Charming Charlie's
I got my purple and white eye shadows for only $1.00 each at The Dollar Tree!
EDIT:  This was my first blog post you guys!  These pictures were taken and edited on my phone and I probably even uploaded the blog post with my phone.  I'm am so happy to see that my editing has improved haha!  I like to keep these older (and super shitty looking) posts up to keep track of my progress and also to encourage other people who are just starting out.  I am awful about comparing myself to other bloggers, especially the insanely talented and experienced ones like Barefoot Blonde and Tezza!  Looking at their perfect photography and editing always made me insecure at first, but then I looked at their old posts and saw that they didn't start out perfect and improved over time and that always gave me some encouragement. So I hope these awful pictures and my $1.00 eyeshadow encourage you that you will get better no matter where you're starting.  Compare this to some of my more recent photos taken with a real camera and edited in lightroom lol
Man this was 4 years ago!  I am so mad that I let people get to me to where I gave up on it!  Do you have any idea how well I could be doing now if I had kept growing my blog for the past 4 years?!  I am seriously mad at myself lol.  Don't let ANYONE discourage you from doing what you want to do.  I let people persuade me and it cost me years of not doing what I wanted and set me back years.  Don't do it! lol
I finally attended my first blogger meeteup a gazillion years after I started blogging- Galentines Day