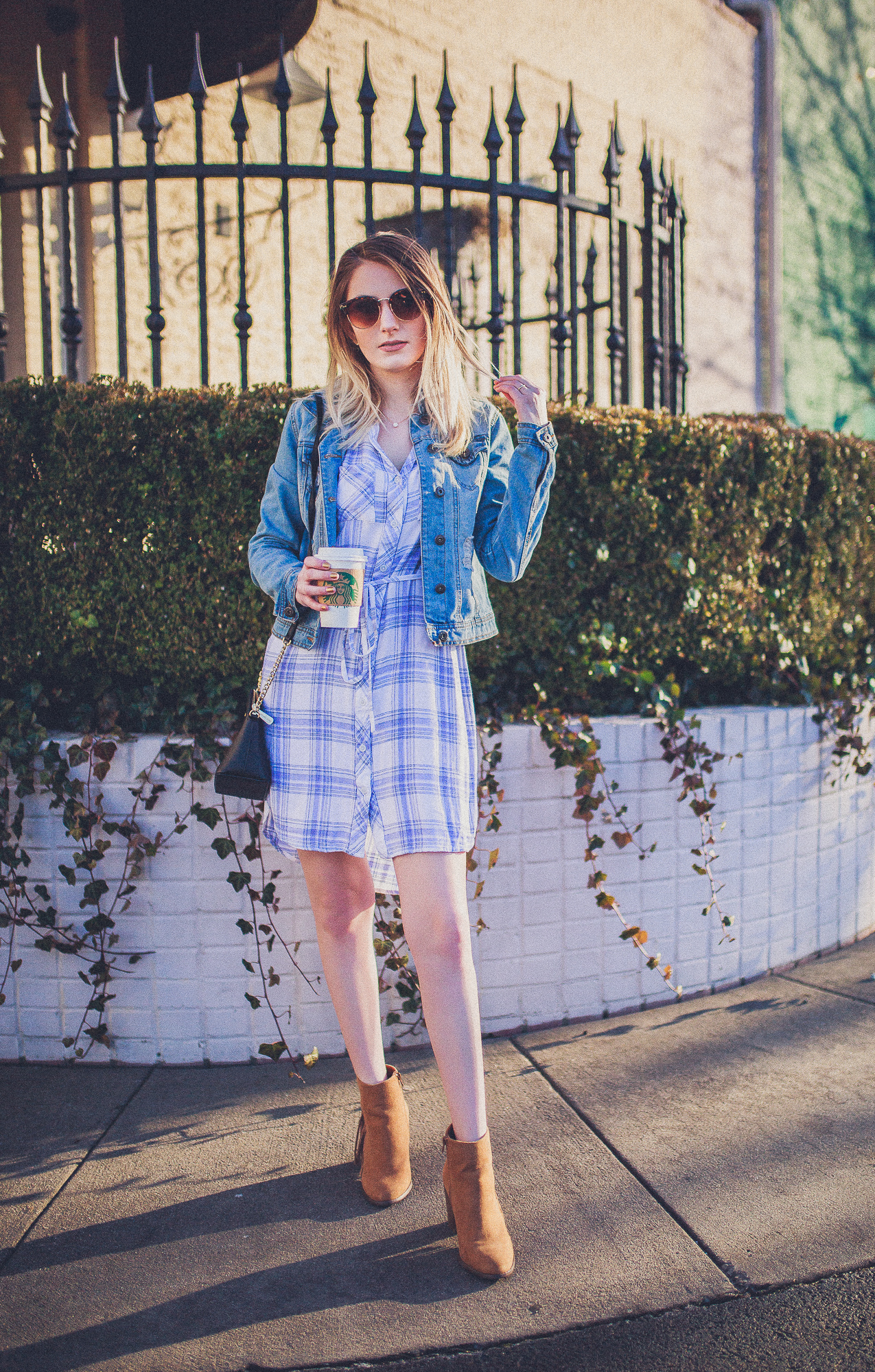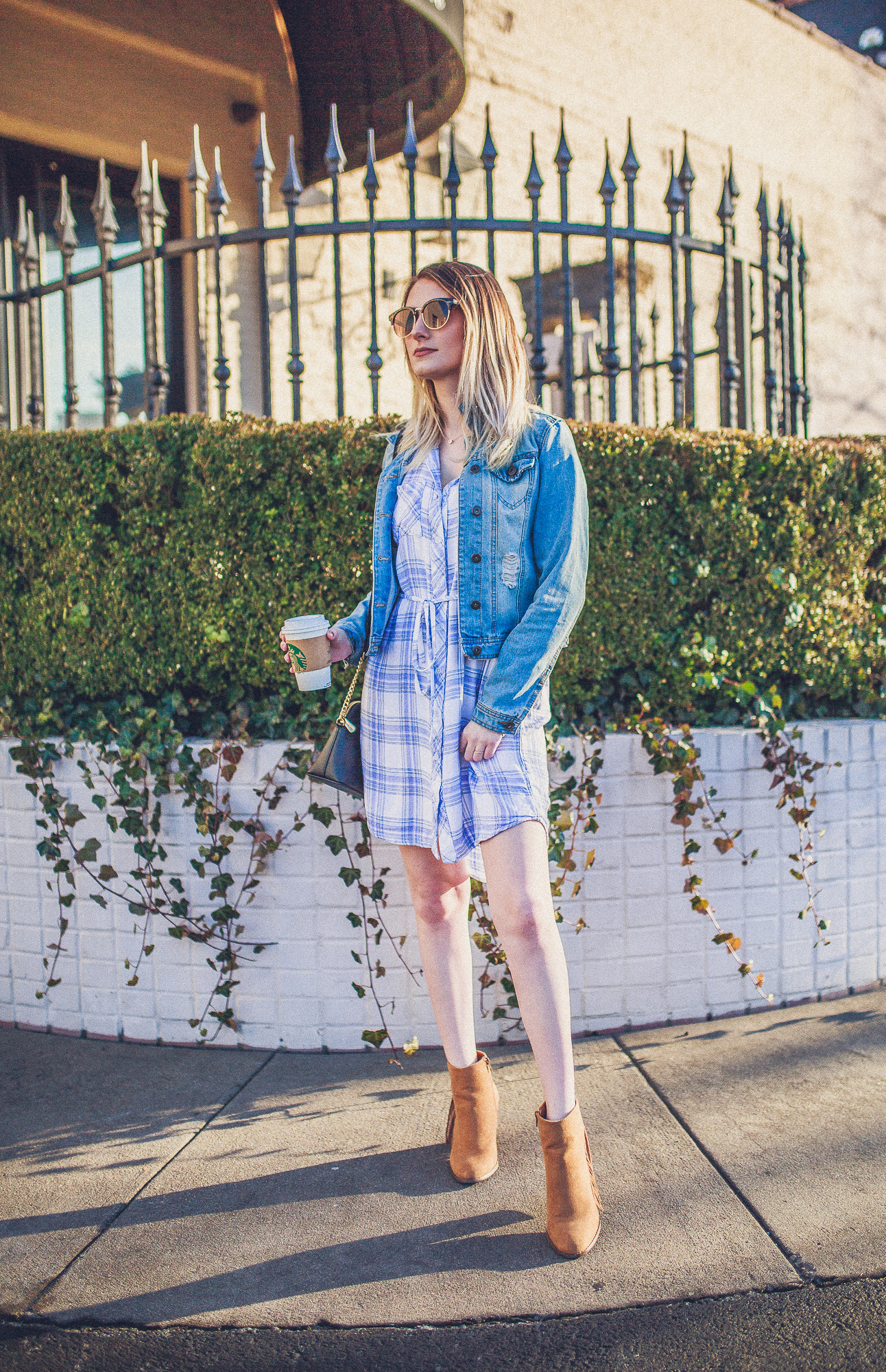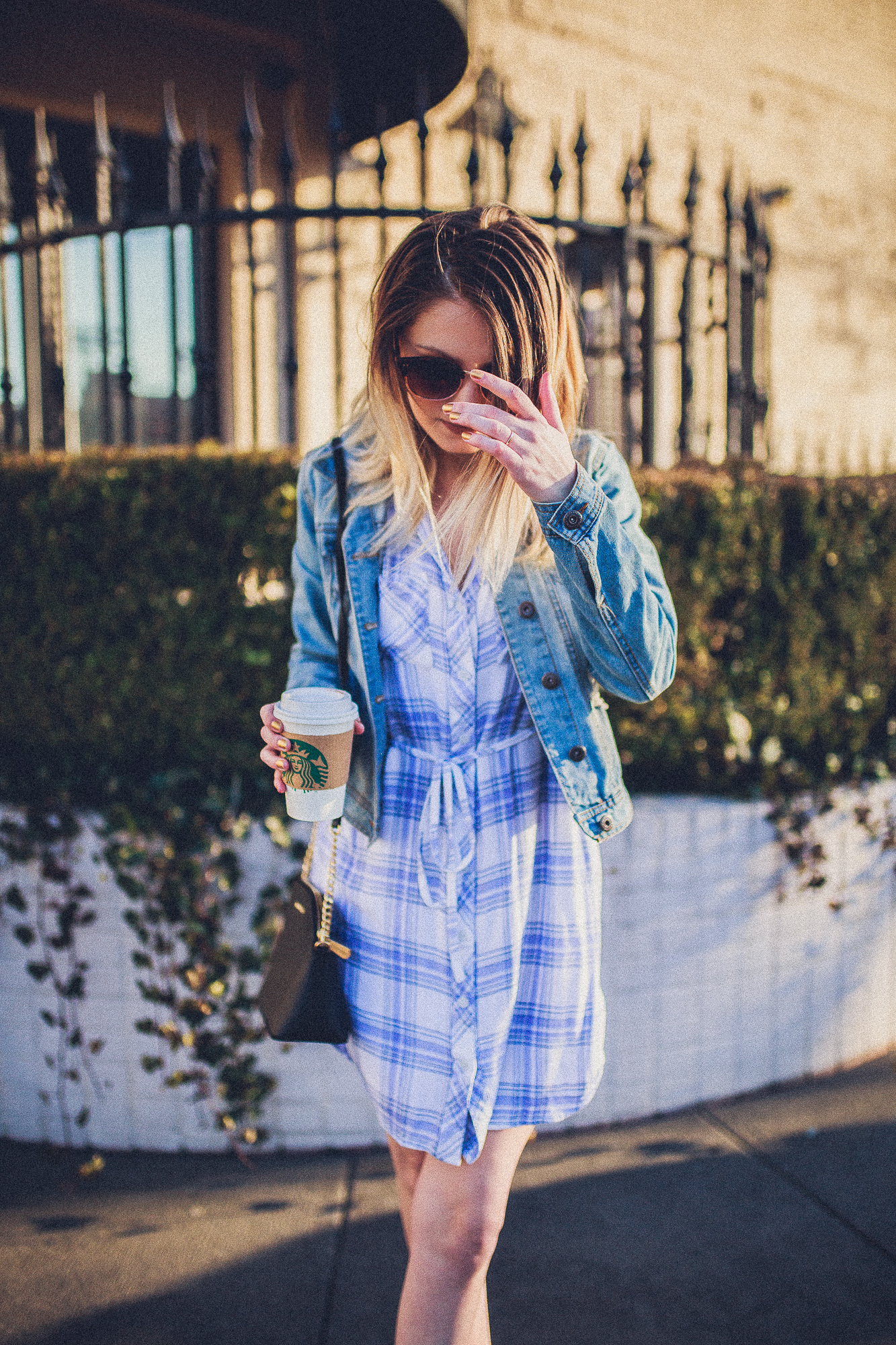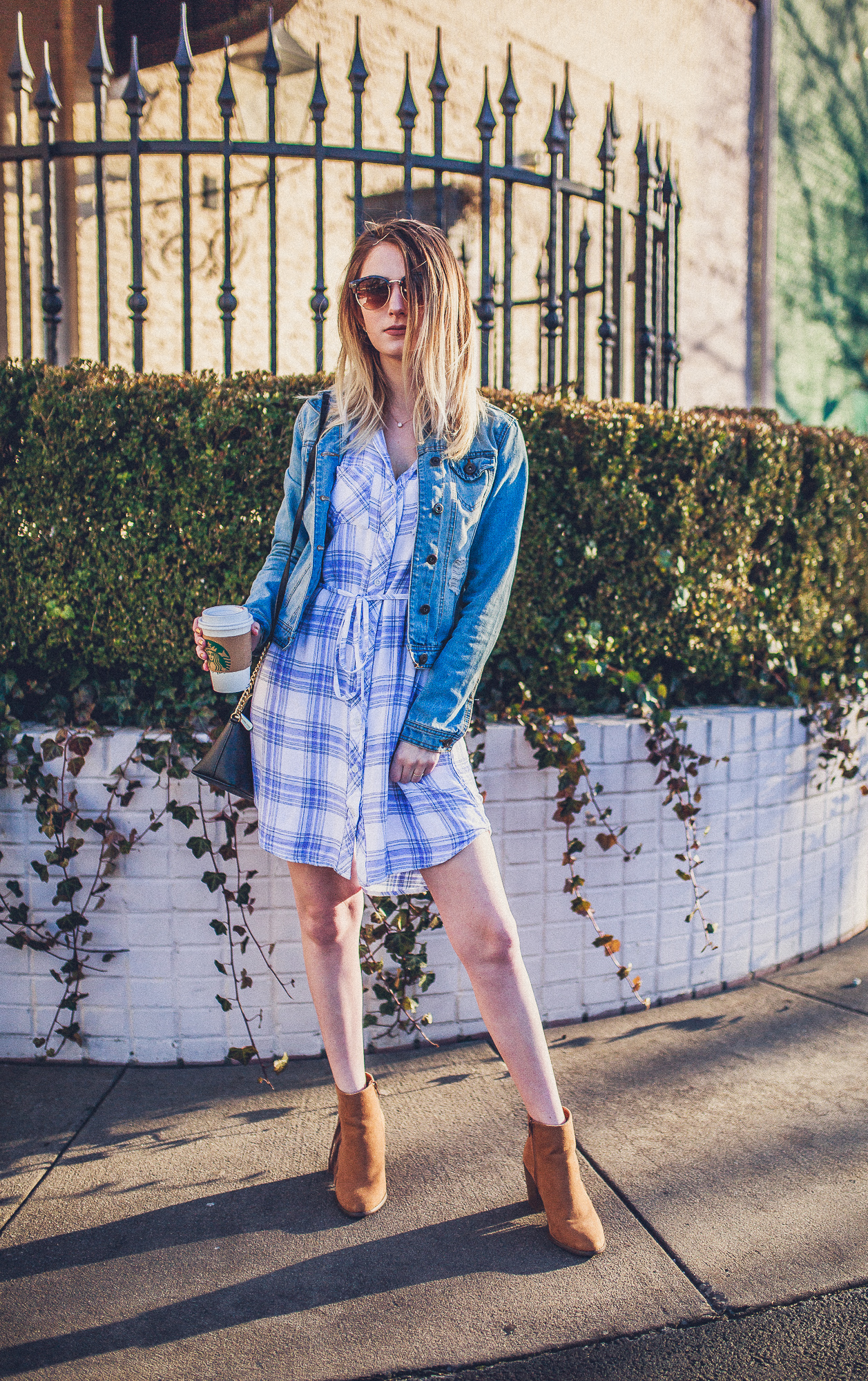 I love looking up the next season's most popular trends and then see them start trickling into my favorite stores (specifically Target, man they are always on point with all of the latest trends).  While I was doing some research for my last post Top 6 Spring & Summer 2018 Trends, I was really excited to find out that my favorite fall and winter trend is being turned into a year round go to look.  Plaid is carrying over into the warmer seasons in 2018 and I couldn't be more excited!  I immediately pulled out this cute little dress that I wore while I was pregnant in my post Summer Blues and decided to style it different for Spring.  I wore it with my favorite fringe booties (fringe is also a trend this spring and summer)! I also put on my favorite denim jacket which definitely was not warm enough for the cold temperatures that day but it was cute af so I suffered for fashion.

Life Update:  Things have been very busy over here in the Linn/Pagán household. Having two kids is no joke.  I'm actually writing this post at 3 a.m. with a sleeping baby on top of me #hustle.  Any mom time management and productivity tips would be greatly appreciated!
Also- I am going to be hosting a little giveaway on my Instagram this month (not a loop giveaway) this is a little giveaway for my followers and readers!  So be sure to follow me on Instagram @linnstyleblog!
I also really want to thank everyone who reads my blog and follows me on my social medias.  I've never really said thank you to you guys before because I didn't want to come off as annoying/arrogant and honestly have a hard time believing that anyone wants to follow along with my pictures and posts haha but for real, thank you so much!  I was becoming convinced that no one read my blog or cared about my Instagram posts until these past couple of weeks when I had a couple of people reach out about how much they enjoy what I put out.  It really meant the world to me and helped me out because I have been really struggling with discouragement lately.  Those two people really helped ground me and bring me back to reality as to why I want to blog and put myself out there like I have been.  I want to connect with people and help people in any way that I can, even if it's just letting them know that they're not the only one's dealing with a certain struggle or insecurity.  I realized that even if those two people are the only people who read or watch my stuff and it gives them the least bit enjoyment then all of my hard work is truly worth it.
xoxo