If you're a pale girl like me summertime can bring out a lot of anxiety and self-esteem issues.  I don't like wearing shorts, tank tops, or bathing suits when I am pale.  A natural tan is flattering on everyone and provides a youthful healthy glow.  My favorite aspect of having a tan is the slimming effect.  Just like we wear darker clothing to appear slimmer and tighter, a darker skin tone can give similar illusions.  I also love how a natural tan covers up my discoloration from acne scars.  Tans also make your teeth look whiter!
As obsessed as I am about looking tan, I just can't bring myself to UV tanning.  Those of us who are fair-skinned have a higher risk for skin cancer and are more susceptible to premature aging.  I am already getting wrinkles at 25 years old, I don't want to make them any worse!
I started dabbling in self-tanners a few years ago but never got the results I desired.  Self-tanners smell horrible and many turned me orange.  I spent $60 in the St. Tropez self-tanning kit.  It stinks and ends up patchy and streaky.  It also starts fading after only two days.
One of my blogger friends, Courtney from Collectively Courtney, told me about her experience getting a $25 spray tan at Sun Tan City. I always thought of Sun Tan City as a budget tanning salon that was never anyone's first choice but it was affordable.  I decided to give it a try when I got a birthday coupon for a free tan.  Before I went in, I was able to use Sun Tan City's online chat to ask some questions.  I hate talking on the phone and had no idea if I needed goggles for a spray tan so it was awesome that I was able to ask them through an online chat.  They were really helpful and told me to shower and exfoliate before coming in and to not wear any lotion, makeup, or deodorant.
Pros:
  When I walked in I was greeted by sun-kissed employees, (I think it is a good sign when employees obviously use the services and products on themselves).  I explained to them that I had never even been in a tanning salon before and they were very helpful an didn't make me feel stupid for not knowing anything.  They gave me a quick tour of their 2 spray tanning machines and their various UV beds.
The employees gave me examples of how dark the different spray tan levels are.  I decided to go all out and did level 3 which is the darkest.  I also had the option to choose a tinted spray or a clear spray.  The tinted is a darker spray that makes you look tan immediately while your tan develops.  The clear goes on transparent and you see your skin darkening over time as it develops.  I chose to go with the clear spray to avoid any staining on my clothes and car seats.  I also opted for the hydration spray which is a moisturizer sprayed on over the tanning solution.  The employee told me that it helps the tan last longer.
The employees were very informative and the spray tanning machine was really easy to use.  I was nervous at first when I saw all the different motions I had to do but the chart is visible to you and the machine tells you when and what position to get in.  The machine gives you time to move so it is not frantic and spraying like crazy before you get in place.  I also did some practicing in front of the position chart before I got into the spray tan machine.
 The tanning room I was in was quite loud with the fan from the tanning machine and the music playing.  I was able to turn the music down all the way.  I worried I wouldn't be able to hear the instructions over the fan but the machine was loud enough for me to hear.
My experience at Sun Tan City was great!  With my birthday coupon, I didn't have to pay a dime and I am very happy with the results.  The spray tan also smelled really good, kind of tropical-like coconut.  It started to smell like a self-tanner after it developed but not as bad or as strong as most self-tanners.
I was happy with the color that I developed to and it lasted strongly for about 3 days. I take extremely hot baths twice a day so 3 days is pretty good in my opinion. 5 days later my spray tan has faded but I still look tan and I don't look really streaky or cracked as a lot of fo self-tanners do.
Con:
The only complaint I have is that I did not get the hydration spray.  The employee must have forgotten to set the machine for it because I waited for a while and the machine started cleaning itself.
Other than that, I loved it and am planning on going back for another level 3 spray tan before I go to the beach!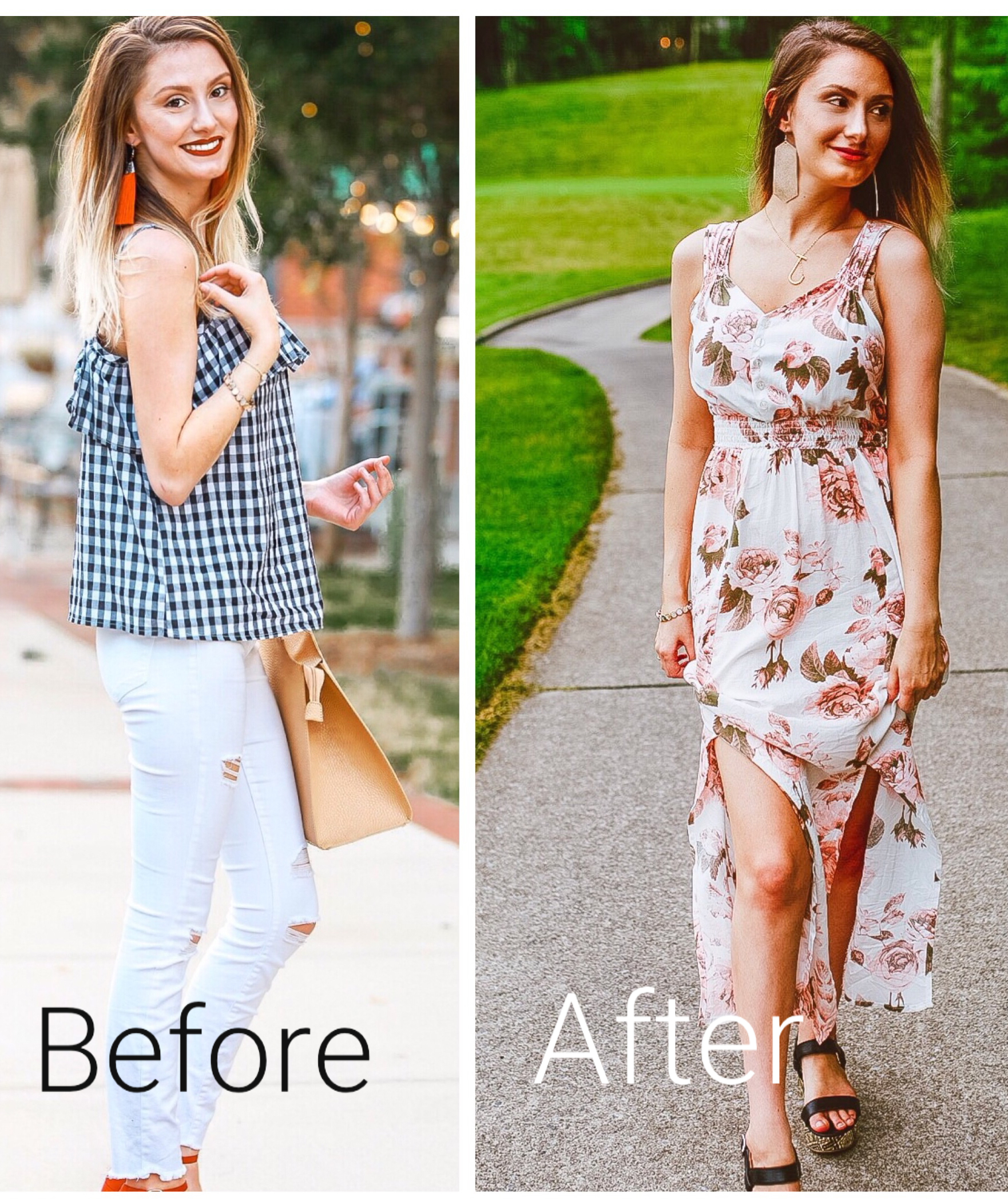 My before picture still had some remaining self-tanner which is why my arm coloring is a little wonky!  My spray tan has been much smoother and nicer looking even as it fades.