Hello everyone!  Although essential oils have been used for many purposes for thousands of years, I have just recently been hearing a lot about them.  My mom recently got me interested in oils when she entered the Young Living oils program.  From what I have read, Young Living is very much overpriced and that does not indicate that they are better quality than more inexpensive brands.  I recently discovered Art Naturals through their amazing kit that comes with eight oils and a small diffuser. This kit only costs about $39.00 which is insanely inexpensive compared to other essential oil brands.  I thought that it was too good to be true so I did some digging.  I am by no means an essential oils guru or aromatherapist but according to what other more knowledgable individuals have said and what I found on the Art Naturals website, they are a exceptional products for their price range.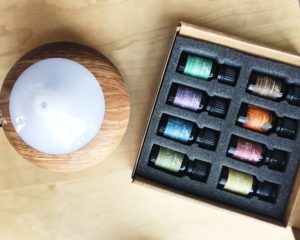 The kit includes a small diffuser and their Top Eight Essential Oils; lavender, sweet orange, rosemary, lemongrass, peppermint, frankincense, eucalyptus, and tea tree oils.  All of these smell absolutely amazing!  You can also purchase these oils individually or in a set of Sixteen for about $29.00! There are individual diffusers as well.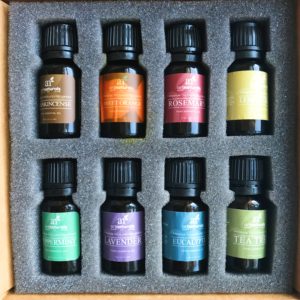 Art Naturals oils are all natural and cruelty free, and as far as I have seen they are undiluted.  There packaging is also BPA free and the oils come in amber colored bottles, (I don't know what that means but everyone says that its good).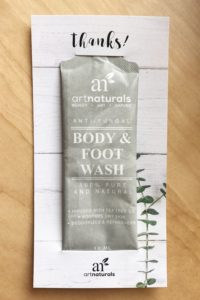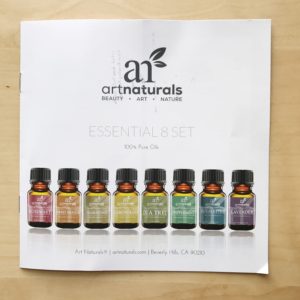 The kit also came with a good sized sample of Art Naturals' body and foot wash.  There is a small booklet with tips on how to use your oils and recipes to diffuse delicious scents for different seasons!
I am really loving my kit but there was one small problem I have noticed many people, including myself, have had when ordering oils from Art Naturals.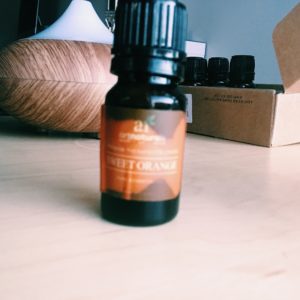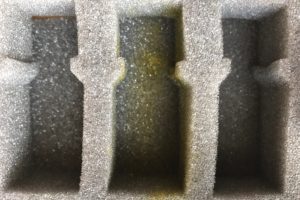 Many people complained of leaking bottles.  I did have this experience as well but fortunately is was only one bottle.  The lids seem to be problematic and difficult to take off and put back on which is probably why there are many complaints about leaking bottles.  Hopefully they will resolve this soon because other than that I am completely obsessed with these oils!  I highly recommend this kit if you are interested in trying out essential oils but don't want to spend tons of money on them!  Do any readers love essential oils and have any tips or recipes that I should try?! If so, let me know in the comments or send me an email because I need help understanding essential oils!
Thank you for reading and I hope that you found this helpful and have an amazing Thanksgiving!
Love,
Jessica