It's almost summer! Which means I want to up my self-tanning routine. I'm not sure if we will have much of a summer with everything going on right now but hopefully, we can still have some fun! I don't know about you but I feel so much cuter with a tan but tanning beds and sunbathing are off the table for me. It seems like more and more people are embracing self-tanner to get a summer glow without the skin damage. I've tried so many different self-tanners; Tan Towel, Neutrogena Micromist tanning spray, St. Tropez, Jergens Natural Glow, L'Oreal Sublime Bronze Water Mousse, you name it!
While I do like some of those self-tanning products I haven't found the one and am always trying new tanners every summer. I recently ordered the Bondi Sands Self Tanning Foam and Application Mitt. My sister recommended it to me and after reading reviews I decided to give it a try.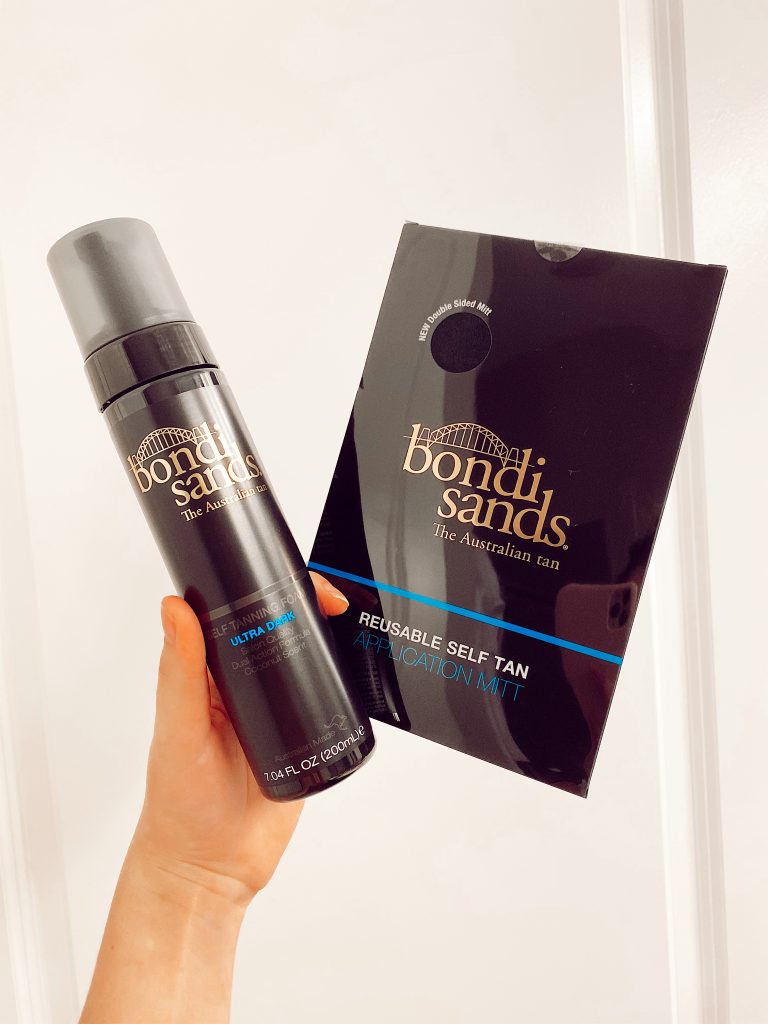 Skin Prep:
I did what I always do before applying self-tanner. I exfoliated with a Spongable Anti-Cellulite sponge and epilated then shaved to make sure my legs were extra smooth.
Application:
The tanner was so easy to apply and went on evenly. I loved the mitt too! It is much better quality that the St. Tropez mitt I've tried. The Bondi Sands mitt is a really soft and applied the foam evenly and streak-free. All you have to do is rinse it when finished and let it air dry.
Smell:
As I applied the Bondi Sands foam it smelled soooo good! It smelled like coconut and not the disgusting self-tanner smell. Throughout the day though, the self-tanner smell definitely made an appearance and smelled like all of the other self-tanning products I've used. Which was a bummer but I was so impressed by the payoff! I find that the smell of self-tanner lingers but after showering I don't smell any of this self-tanner!
Color:
I typically apply my self-tanner for a couple of days in a row to get the color I want but I was happy with Bondi Sands after one application! You are supposed to leave the Bondi Sands Mousse on for at least 6 hours and I left it on all day.
Before

After 1 application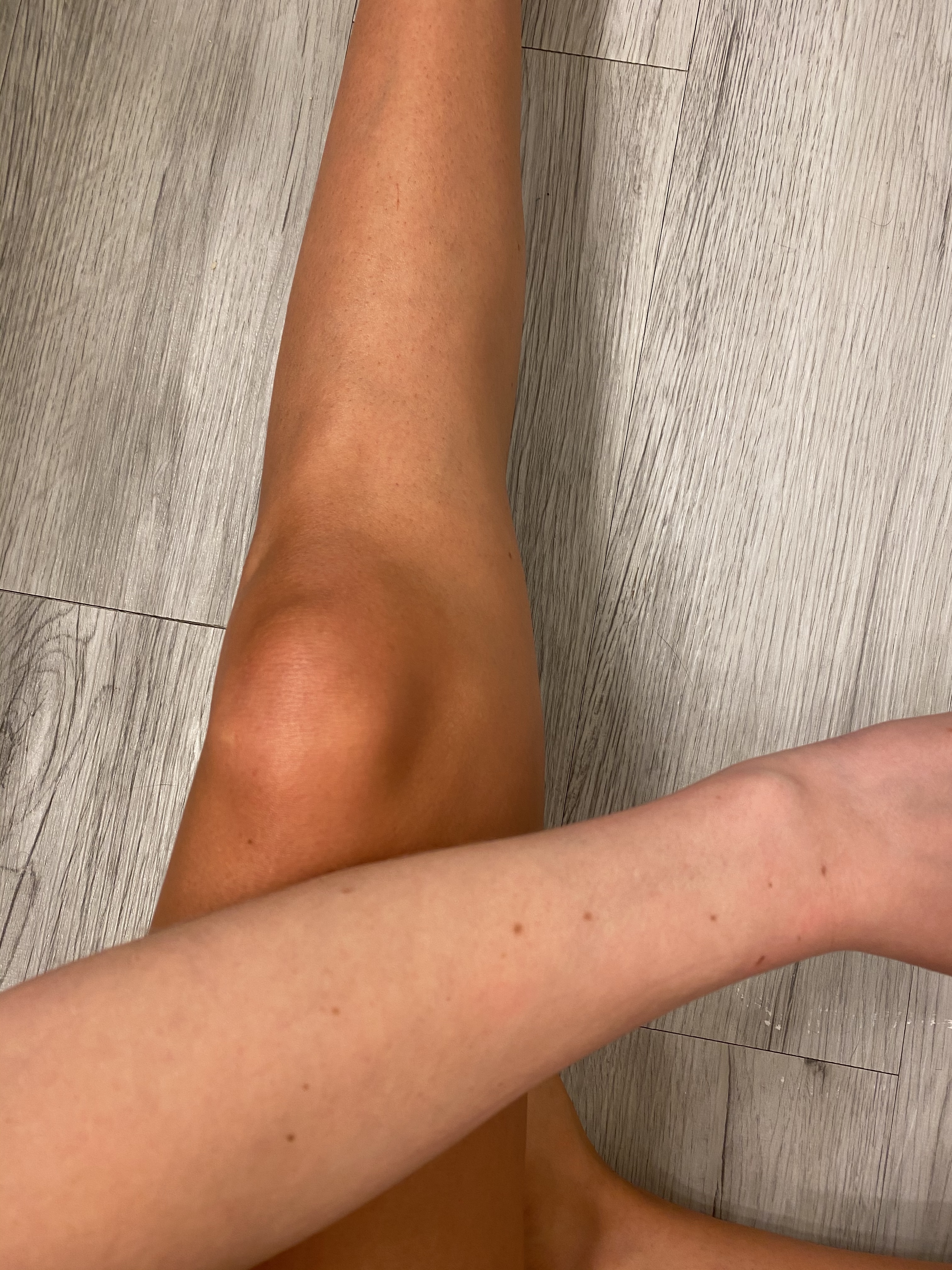 I am really impressed with the Bondi Sands Self Tanning Foam and the mitt! It is going to be my go-to tanner this summer. It's also only $25!
I got a spray tan last summer at Sun Tan City so if spray tanning is more your thing, read my review and experience!